Proof for a Loss of Consortium Claim in Arizona
Personal injuries often impact their victims in many different and unwelcome ways. Catastrophic accidents do not just impact your bank balance, but your personal relationship with your significant other can easily sustain irreparable damage. Should this occur, you have the legal right to file a suit for loss of consortium.
So, how do you show loss of consortium and how is the value of this type of damage determined?
There are many different ways to establish you have experienced loss of consortium and retaining an experienced personal injury attorney to assist you can be priceless while you are bringing a legal claim against someone. 
What is Loss of Consortium?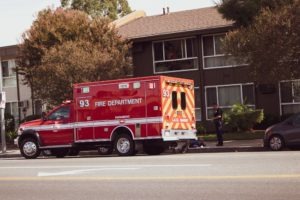 Before jumping into what proof is typically needed to establish a claim for loss of consortium, you first need to understand precisely what loss of consortium from an accident really is. Victims of car crashes, slip and fall accidents, construction accidents, violent assault and any other form of accident could potentially end up enduring loss of consortium as can their family members.
The goal behind a loss of consortium claim is to offer financial compensation to the victim for a relationship that has been damaged, and/or the loss emotional detachment or dependency that is the direct result of an injury sustained during the accident.
By and large, loss of consortium implies that the victim is no longer able to give love, financial support, or emotional support to their spouse, their dependents, or their family. This covers the loss of these elements of a relationship between two spouses or between a child and a parent.
Proving There Has Been Loss of Consortium
If your goal is to receive financial compensation for a loss of consortium claim, you will be expected to demonstrate that this element is now absent from your life due to the injuries that were caused by the accident. Loss of consortium is considered non-economic damage. It is challenging to ascertain the monetary worth of non-economic damage because it assesses how victims are emotionally impacted, so there will be no physical indications or fiscal evidence like you would find with hospital bills or lost income.
If you or someone you love has been involved in a car accident, attorneys at ELG Law are here to help you when you need it the most. We have the background and the determination you need to help you recover the financial damages to which you are entitled. 
With decades of legal practice, our skilled, Arizona-based attorneys know exactly what you need to win your case. Our attorneys pride themselves on their well-deserved, renowned reputations and the vast legal knowledge they have acquired throughout their careers.
If you have recently been injured due to the negligence of another driver, then we strongly urge you to reach out to a qualified personal injury attorney by giving us a call at (623) 562-3838 and scheduling an appointment for a free case evaluation so that we can advise you on the best course of legal action for your situation.