Reasons Why Arizona Drivers Fail to Yield Right of Way
All drivers are expected to follow the rules of the road, and doing so is what keeps the roads safer. While most people say they mostly try to follow these rules like obeying the speed limit, coming to a complete stop at a stop sign, not running red lights, or properly yielding they also say that they don't follow the rules all of the time. When a driver refuses to adhere to traffic laws, they put everyone on the road including pedestrians at great risk of harm.
If you have been hit by a driver whose actions were careless and reckless, you have the right to obtain compensation for your damages. The Arizona personal injury attorneys at ELG are strong advocates for victims of Arizona injury accidents. We only work with Phoenix personal injury and wrongful death cases, so when you need experienced and effective legal counsel, call the Phoenix car accident attorneys at ELG.
What Happens When a Driver Fails To Yield In Arizona?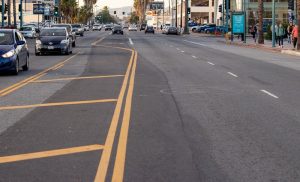 Arizona right of way laws specifically state what the right of way guidelines are, and drivers in the state should follow them. However, so many drivers completely ignore these laws while they are driving on a daily basis. When a driver is caught by an Arizona police officer for failure to properly and lawfully yield they will be pulled over. If you are pulled over by a law enforcement official for this traffic infraction, you may have to face license point deductions as well as costly fines.
Knowing that failure to yield is so dangerous and that it is also unlawful, coming with serious penalties, why would a driver take any chances? There are several factors that lead drivers to improperly yield:
Drivers intoxicated on drugs or alcohol or both

Drivers that are distracted

Speeding
When one vehicle doesn't take the necessary precaution to slow down and allow another car who has the right of way to pass this can be a very confusing and unexpected situation for the driver who has the right of way. This act alone can easily lead to a crash. In 2019 there were close to 130,000 Arizona car crashes in the state. Over 100,000 of these crashes were between cars colliding while traveling. The Arizona Department of Transportation reported that in 2019, 21,915 of these crashes were specifically attributed to failure to yield right of way.
If you or a loved one was injured by a driver who failed to yield right of way, you have the right to pursue a claim for compensation. Your Arizona personal injury claim may recover losses including medical costs, missed wages from being unable to work, property damages, and pain and suffering. To learn more about what your legal options are after a Pheonix car accident, call the Phoenix serious injury attorneys at ELG.
Speak with an Arizona Car Accident Attorney Today
If your accident experience was the result of another driver's negligence, it is important that you secure a fair settlement. Those drivers that carelessly break the laws and cause accidents must be held responsible for their dangerous behaviors. Call the Arizona personal injury attorneys to schedule your free consultation at (623) 877-3600.