Receiving Compensation After Getting Electrocuted on the Job
Whether they're coping with long-term physical injuries and financial difficulties or even job loss, victims are often forced to pick up the pieces themselves following an injury at work. But negotiating with insurance companies and seeking legal recourse is essential.
Despite the fact that injuries can still occur in minor injury incidents, victims may be discouraged from seeking an accident settlement. But it's important to know how to negotiate in the aftermath of a job site accident and be aware of average accident settlements.
If you've sustained injuries in a work accident in Arizona, contact the Phoenix workplace accident lawyers at ELG. Our team of personal injury lawyers is here to help you safeguard your legal rights and help you explore your settlement options.
Injuries After Jobsite Electrocution
If you've been electrocuted on the job, note the extent of your injuries. Also, note any long-term physical and emotional effects you've sustained. Other financial consequences after electrocution on the job may include medical receipts, physical therapy, and lost wages.
When you're negotiating, you must also highlight the negative emotional impact. For example, severe injuries sustained from electrocution can impact your personal relationships or your ability to care for loved ones, such as your children or spouse. If you're the breadwinner in your home and are unable to work after an accident, you could seek compensation for lost wages. Though it's difficult to place value on emotional suffering, noting these factors contribute to your favorable settlement.
Claim Negotiation After Electrocution 
Oftentimes, the claim process takes months. You want to take the first compensation offer made by the insurance company or your employer, but avoid accepting this initial offer. An adjuster may try to convince you that the expense to file is too great. In other words, adjusters will make a lower offer to settle your case. It's important to remember that you should consult your attorney to review terms and never accept a lower offer.
Your Injury Settlement After Jobsite Injuries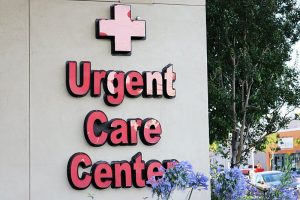 Claim data shows that the average accident settlement falls between $14,000 and $28,000, or right around $21,000. The average value of more serious accidents is around $31,000. Generally, the more serious the injuries and damages involved, the higher the claim value will be.
For example, an electrocution accident that results in permanent paralysis or long-term physical issues, like heart palpitations, could be worth hundreds of thousands. This is due to the lifetime costs related to the victim's injury.
In rare cases, plaintiffs could receive millions of dollars in damages depending on the circumstances. Typically, personal injury trials result in higher compensation than insurance settlements.
Personal Injury Lawyer in Phoenix
No matter the accident, the best way to receive compensation for your injuries is to consult an attorney. Your lawyer will help you organize the facts of your case and act as a liaison during negotiations. Contact our Phoenix injury lawyers at ELG at (623) 877-3600 for a free consultation.