Recovering from Injuries Sustained in a Rideshare Accident
Ridesharing is a type of transportation where a customer in need of a ride connects with a driver through a mobile app. Different services fall under this category such as Uber and Lyft. These services have become incredibly popular over the past few years. Many individuals are not aware of their rights under the law if they have been involved in a car accident while riding in an Uber or Lyft. You may be entitled damages but it is dependent on each situation. 
Rideshare Companies
If you have sustained injuries by a rideshare driver, you have an opportunity to bring action against the company. Under Arizona law, Uber and Lyft drivers are independent contractors. This means you cannot apply liability directly on a rideshare company. These situations can be incredibly complicated to understand. If you have been involved in an automobile accident, contact a car accident attorney at ELG for assistance with your entire situation. Our attorneys will be able to help you better understand all of the legal issues regarding your accident with a rideshare driver. 
Insurance Coverage
According to the Arizona Law, rideshare companies like Uber and Lyft pay for liability insurance coverage up to $1 million to cover accidents that involve their drivers. This liability insurance will differ depending on the accident and the circumstances. This is a very complicated situation and many individuals seek legal help to determine what insurance coverage means for them and their accident. If you have sustained injuries from the accident, you have an opportunity to seek compensation for them. 
For example, if you are riding in an Uber and your driver crashes into another car you have an opportunity to receive insurance coverage for the injuries you sustained. There are strict rules on this situation such as how the accident occurred, what happened at the scene of the accident, and what type of injuries you sustained. You also must be present in the vehicle at the time of the accident to receive any type of compensation. 
If a driver has not picked up their passenger yet but is on his way when he injures another individual, liability coverage will apply but at a reduced rate. The amount of coverage offered is on case to case basis. 
Finding An Arizona Automobile Accident Attorney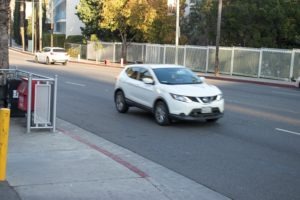 Being involved in a rideshare car accident can be incredibly confusing. Many legal details are difficult to understand. Don't go through this overwhelming situation by yourself. The auto accident attorneys at ELG will investigate your entire accident to determine what type of liability coverage you are eligible for. Our attorneys will be a great resource for all of your legal needs and answer all of your questions along the way. Our job is to work for you and help you get the maximum liability coverage possible. Contact our Phoenix attorneys at ELG to set up a consultation. Call us at either Phoenix or Mesa Arizona law offices at (623) 877-3600.