Safe Driving Tips for the Arizona Desert
Driving in the open desert of Arizona is beautiful, but it can also be dangerous.  While the scenery can offer a tremendous picture to gaze at, the reality of the desert can reak havoc on your car.  Additionally, the long duration of the road with no places to turn off and stop can also cause potential risks.  
When you are ready to hit the open roads in Arizona, it is important to understand these risks.  The intense heat of the environment makes overheating of cars common. Almost 39% of vehicle fires are unintentional.  Anyone can run out of fuel or have a breakdown and so having the essentials with you to handle these potential hazards by yourself is important.  Additionally, flash floods and sandstorms are other considerations to be aware of, and both of these are the most dangerous hazards that you face when you are out and about in the desert of Arizona.
Flash Floods
Arizona has a monsoon season, where flash floods can be an imminent danger. The season's duration goes from July through September.  Immense rainstorms cause large amounts of water to accumulate in the dry areas that have been parched from the year.  They will absorb the water slowly so the water will build up fast and can turn into rough and powerful rivers that flow rapidly.
The flooding that results doesn't need to be very deep to be deadly. Even a couple of inches can have the strength to knock an adult over and a bit more is enough to swoop in and carry a whole vehicle off according to the Arizona Government.
Be cautious and be aware, and you need to know how to minimize your risks by:
Always being observant of the weather before you leave for your road trip and keeping updates on your smart devices so you can plan your routes accordingly

Stay out of dry creeks and riverbeds that can easily fill up with fast-moving water 

Stay away from low water crossings and if you see flowing water passing by on a street or in a shallow ditch do not attempt to cross it

Ensure your smart devices have an emergency alerts application to keep you up to date on flash flood warnings

If you hear a warning or see torrential weather, drive to high ground
Dust and Sandstorms in Arizona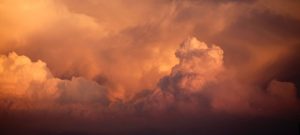 Monsoon season isn't just for flooding, dust storms can also result.  These storms can be very large in size and with a span of over 50 miles and with a height of over 5,000 feet.  Winds are intense at 60-70 miles per hour. Not only are they jarring, when you are in a car, but they also decrease visibility to almost nothing.
Because of this, it is advised to check where other traffic may be.  Always stop and pull over to a paved portion of the road, and if possible exit the highway and park your vehicle until the storm passes through.
Arizona Car Accident Attorneys
These conditions can easily lead to car accidents and it is understandable why. Engaging in the safest actions and procedures, as well as knowing what to do to minimize your risk is vitally important. However, if you are still the victim of an accident and you sustain injuries in these treacherous conditions you need the help and guidance of an experienced Arizona personal injury attorneys at ELG.  Our team of Phoenix car accident attorneys can help you with your claim and fight for your legal justice.  Call our Pheonix or Mesa Arizona law offices at 623-562-3838 to speak with one of our resourceful attorneys today.