Steps to Take After an At-Fault Driver's Insurance Denies Liability
Dealing with the aftermath of a car crash is daunting. Whether it's coping with long-term physical injuries or dealing with financial difficulties, victims are forced into difficult situations in order to pick up the pieces following an injury car accident. Negotiating with insurance companies and coping with your car insurance changes can arguably be the most difficult part in the aftermath of an accident.
Some insurance companies may fight an injury claim after your collision, despite the fact that injuries can still occur in minor car accidents in Arizona.
Your car accident claim may have been fairly straightforward initially. However, an insurance company can try to deny liability in the accident for a number of reasons.
If you've sustained injuries in a car accident in Arizona and want to file a claim, contact the Phoenix or Mesa car accident lawyers at ELG. Our team of auto accident lawyers in Arizona is here to help you safeguard your legal rights and negotiate with insurance companies after an accident.
Why Do Insurance Companies Deny Liability?
First and foremost, remember that insurance companies are businesses. That said, the other driver's insurance company has one primary goal, which is to make money while still retaining their clients.
For insurance company representatives, their ideal situation is collecting premiums from their clients while paying the lowest settlement amounts possible for claims. When an insurance company denies liability, they don't need to pay compensation. Usually, by disputing liability, insurance companies are making an attempt to avoid paying out. Many companies count on victims getting discouraged so that they won't pursue further compensation.
If the accident report did not state the other driver was at fault, their insurance company could try to deny liability. When the police report does not state fault, you must prove that the other driver caused the accident. Thankfully, you can collect proof from the scene. Your proof could include photos from the scene, witness statements, and your own recollection of the accident events.
Insurance companies may also deny liability if they believe your injuries already existed. A company could claim your damages resulted from a previous accident or an act of God. In these cases, you must prove that the accident as the subject of your claim caused your damages.
Steps to Take After Insurance Denies Liability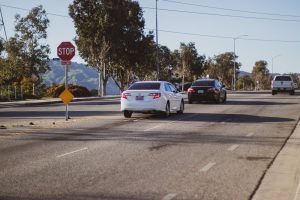 If an insurance company denies liability or refuses your claim, you can still pursue compensation. First, it's important to consult with an attorney.
Because the insurance company has attorneys on its side, hiring your own car accident attorney keeps you on equal footing. Plus, it gives you more authority as you pursue your rightful compensation.
After you've consulted an attorney, you can draft your demand letter. In your letter, ask the insurance company their reasoning behind the denial of liability. Be sure to include your recollection of events and proof that their insured was at fault.
If the insurance company responds with reasoning for their decision, you can refute it. Alternatively, the insurance company may offer you a settlement. No matter their response, it's essential to consult your lawyer.
Once you've exhausted other options, you can engage in formal appeals or file a lawsuit. Check to see if the insurance company offers a formal appeals process outside of court. If so, your attorney can negotiate a settlement with the company's attorney during the arbitration period.
Finally, if your claim amount is worth the cost of filing a lawsuit, and if your attorney believes they can win a settlement, you may file a lawsuit against the insurance company.
Regardless of the reason that the insurance company has denied your claim, consult an attorney. Your attorney can determine your ability to pursue compensation.
Though it may be tempting to take the first offer made by the insurance company, you should avoid accepting this initial offer. Adjusters may try to convince you that an attorney won't litigate smaller car accident cases in Arizona due to their lower valuation and the expense to file. However, you must ensure you hire your own lawyer for nonbiased representation and help.
Car Accident Lawyer in Phoenix
The best way to ensure your accident claim is successful is to consult your attorney after an accident. Your lawyer will help you organize the facts of your case and act as a liaison to insurance companies. Collaborating with your attorney on these issues will help make your recovery process smooth and stress-free after an accident.
Contact our Phoenix injury lawyers at ELG today at (623) 877-3600 for a free, no-hassle consultation.