The Busiest Phoenix Traffic Patterns
Trucks traverse our roads and highways moving products back and forth from distribution centers to businesses that need them. They drive day and night to make their deadlines and meet their destinations. They are just one of the many vehicles that take up space on Phoenix roadways and contribute to the traffic our region experiences. You have undoubtedly heard about automobile accidents that involve large trucks, and as a result the movement of traffic near such accidents essentially comes to a halt.
According to the INRIX scorecard, Phoenix ranks as number 25 for cities across the nation with the most traffic. So while it is frustrating dealing with traffic and sitting in your car barely moving, at number 25, Phoenix is far from the worst city in the nation to travel. Yet, our region still has its moments, especially during rush hour. If you are hit by a negligent party and find yourself in an Arizona truck accident, seek medical attention for your injuries and then call the Phoenix truck accident attorneys at ELG. The Spanish speaking, bilingual Pheonix personal injury attorneys will help you see your full legal justice and obtain compensation for your losses.
How Is Traffic During Rush Hour in Phoenix?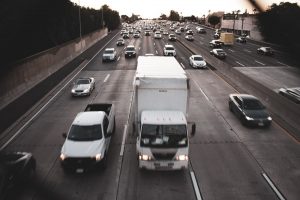 For the most part, traffic moves at a decent pace when compared to other cities in the nation. The U.S. Census information shows that a driver traveling a distance of one mile goes much faster in Phoenix than they would in many other cities throughout the United States. So you may be wondering if this is true, why your morning and afternoon commutes are so long? The time it takes you to get to work and to leave work isn't necessarily because of excessive traffic, but rather because of the long distances necessary to travel.
Phoenix has a landscape that is quite vast and because of this, the distance between various locations is far. The increased number of miles it takes to get to your destination is the reason your commute may feel really long. When you add traffic into the mix, a commute can feel unbearable at times. The data suggest that the worst time to hit the roads in Phoenix is between seven a.m. to nine a.m. and five p.m. to six p.m.
The following roads will build up with the most traffic in our region:
Loop 101 between Broadway Road and Apache Boulevard

Interstate 10 in Tempe

The U.S. 60 between Alma School and Dobson Road

Loop 202 between Rural Road and Priest Drive

Baseline Road

Bell Road

Mill Avenue

Central Avenue

Grand Avenue

Indian School Road
Speak with an Arizona Truck Accident Attorney Today
Sometimes traffic congestion is unavoidable. When sitting in traffic it can become easier for drivers to become less alert and prone to distractions. If you sustained injuries in a Phoenix truck accident or a Phoenix car accident, contact the Phoenix truck accident attorneys at ELG to help you with your personal injury claim. Call the Phoenix personal injury attorneys at ELG today to schedule your free consultation at (623) 877-3600.