The Dangers for Pedestrians in Arizona
Going out for a walk or riding a bicycle comes with its own risks. Being hit by a car when you are a pedestrian can result in devastating outcomes including significant injuries and even death. According to the National Highway Traffic Safety Administration (NHTSA), pedestrians made up 14% of all traffic incidents that resulted in fatalities and 3% of injuries from traffic accidents in 2012. 
Arizona Law And Pedestrians
In Arizona, there are protections for pedestrians. The right of way at a crosswalk law indicates that drivers must yield the right-of-way to pedestrians in a crosswalk by decelerating or coming to a complete stop if necessary. Additionally, it is unlawful to drive around and pass a stopped car which is allowing a pedestrian to cross the road.
In addition to Arizona's laws for conduct in crosswalks, it is also expected that drivers be watchful and careful around pedestrians. Arizona requires drivers to exercise due care when there are pedestrians present. What this means is that a driver must:
Try to avoid crashing into pedestrians who are on the road

Warn pedestrians of their presence through pressing on their vehicle's horn

Be cautious when a child, confused person, or incapacitated person is on the road
It is important that all drivers take precautions when pedestrians are present because not only is it the law, but respectful and responsible driving behavior saves lives. This is especially so in Arizona, as our state is the most dangerous in the United States for pedestrians. As Arizona serious injury lawyers, our team at ELG has provided legal services to many pedestrians who were injured in traffic accidents. We understand all-too-well the devastation traffic accidents can have on pedestrians.
In 2017 there were close to 230 pedestrians who lost their lives in Arizona traffic accidents. The pedestrian-fatality rate is so high, it is more than double that of the national average. In 2017, male pedestrians lost their lives during traffic accidents at a rate that was 3 times more so than females.
Residents of the state of Arizona are wise to understand the laws that govern how drivers and pedestrians can interact. When accidents occur, the details matter for determining fault. The details are also important for calculating the damages a victim can pursue.
Finding An Arizona Personal Injury Lawyer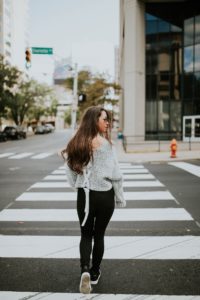 If you have been hit by a vehicle while running, walking, or riding your bicycle, you have legal rights and protections. You deserve compensation to help you pay for the medical care you require to recover and heal from your injuries. The bilingual  Phoenix automobile accident attorneys at ELG have extensive experience providing effective legal representation to victims of car accidents. We will take on the insurance companies on your behalf and fight so that you obtain a full and fair settlement.
Call us at (623) 877-3600 to set up your free consultation at either of our locations in Phoenix and Mesa, Arizona for your convenience. Our initial consultation will take very little time and will be an opportunity for us to hear about your accident experience