The Importance of Arizona Crash Statistics
There is a reason each state and the country as a whole collects data on crashes and damages each year. Understanding the trends where more accidents are taking place and the types of accidents that are occurring can help us look closer at why these incidents are happening. The information also helps us determine how much money is being spent on accidents. This data can help lawmakers look at areas for improvement on the roads and where it is beneficial to have more education for the public. 
The Arizona Department of Transportation reported that there were 127,064 accidents in 2017 that had 55,000 injuries and 900 victims lost their lives. That same year 88,000 accidents were responsible for property damages. The prevalence of automobile accidents is very high across the country too. There are approximately 6 million accidents each year in the United States. When you have been the victim of an accident in Arizona, the Arizona automobile accident attorneys at ELG will help you with your personal injury claim.
What Causes Accidents In Arizona?
It is important to understand the reason behind crashes to find out what can be done, if anything, to reduce these crashes in the future. Even though we can see trends in specific accidents where we can link the reasons behind them, there still are others that are outliers. It is difficult to understand the causation for every accident on the road. The more we know about driver behavior in general, the better. In Arizona in 2018, there were 146 people injured in accidents each day. 
One common behavior is that drivers are not obeying the rules of the road:
Speeding was a common cause of accidents in the state of Arizona as well as across the country. There were over 36,000 citations given to Arizona drivers and when speed is a factor behind an accident, the sad truth is that the accident could have been avoided.

Failure to yield the right of way to another driver. There were more than 14,000 citations for Arizona drivers who did not yield to another driver in a situation where they were required to by law. Yield signs are often ignored which is especially dangerous when these signs are put in place before a highway or other busy roadway.

Distracted driving is a growing issue across the country. Anything that takes your attention off of the road, visually, cognitively or physically is considered distracted driving.  There were more than 7,200 citations for distracted driving in Arizona.
The information gathered from these statistics and also help with determining insurance costs. In the state of Arizona, every driver must have insurance to drive. Drivers in the state must have at least $15,000 of insurance for bodily injury and $10,000 for property damage. While this amount of insurance seems like a lot to most people, the reality is that drivers are often better advised to have much higher insurance coverage. The average hospital bills after an accident in Arizona cost victims approximately $72,000. If your insurance coverage is insufficient to pay for your actual costs after an accident you will be facing serious financial strain.
How Much Insurance Do You Need?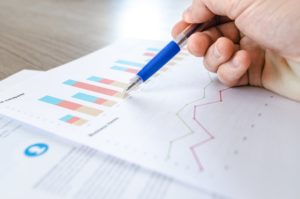 Different factors will be important to determine the amount of insurance you should carry. If you are driving a more expensive car or have pricey assets you may want to have higher insurance coverage. It is also advisable to carry underinsured or uninsured coverage should you be in an accident with a party who isn't insured.
Accidents are complex, and when you are injured you must focus on recovery, not on the legal battles. Let the Phoenix personal injury attorneys at ELG take on the insurance companies and fight to protect your rights. Contact ELG today at 623-562-3838 to set up a free consultation at either of our locations in Phoenix and Mesa, Arizona.