The Importance of Headlights for Avoiding Accidents in Phoenix
If you are traveling outside of the city, it can get dark pretty fast in the desert. You must have properly functioning headlights on your vehicle so that you can see any potential hazards on the roads. Headlights aren't a part of our cars we think about often, that is unless they stop working. But headlights can dull over time and when they do, it becomes much more difficult to see while driving. Reduced visibility on the roads is a dangerous situation, especially in desolate and sparse locations where there isn't much ambient light to help out.
The Institute for Highway Safety (IIHS) provides valuable information for ratings on cars. Vehicles with highly-rated headlights are especially important, and the IIHS reports that when you are in the market for a new car, considering the vehicle's headlights is worth your time. 31 vehicles have been given ratings from the IIHS and 82 types of headlight options that were examined. When equipped with LED lights as well as high-beam assistance, the Prius v received a rating of "good." 
Visibility is understandably important. When you are driving you need to see as far ahead of you as possible as well as around you. Should you encounter an obstacle, you will need to be able to brake in time to miss the hazard or be able to see where to go if you need to steer away from it. Headlights are indeed a safety feature of your vehicle. One would think that manufacturers would put only the best headlights in their cars as possible, but this isn't the case. Cars have been consistently manufactured with headlights that could still use improvement. Because of this, when visibility is low, accidents are certainly going to occur.
Why Is It Important To Keep Your Car Properly Maintained?
If you have noticed that your headlights have dimmed over time you can take it into the shop and have your headlights upgraded. The difference in your ability to travel effectively and safely at night will be immensely improved. Also, there are other regular maintenance updates that you should keep up with your vehicle including:
Oil checks

Brake fluid flushes

New tires when the tread is worn out

Windshield wiper replacement

Car batteries

Coolant fluid

Transmission fluid

Steering fluid
Employing safe driving practices and being a defensive driver will help reduce your risk for car accidents. Keeping your car maintained so that nothing that is out-of-your control occurs is another way to increase your safety on the roads. When your car is missing an essential update or needs work, you can't predict when it will stop running smoothly for you. If you are driving on the road and your car malfunctions or has some other break down you don't expect you are putting yourself in a very dangerous predicament. 
Recouping Costs Associated With Medical Expenses After An Accident In Arizona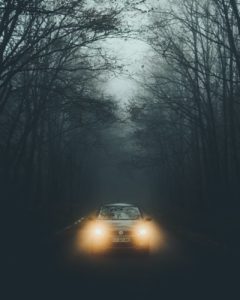 If you were injured in a traffic accident that was not your fault, the  Phoenix car accident attorneys at ELG will help you put together a strong personal injury claim for compensation. Our team of Arizona serious injury attorneys at ELG will fight on our behalf so that you will obtain a fair settlement and see your full legal justice.
We have locations in both Phoenix and Mesa, Arizona for your convenience and you can contact either location at 623-562-3838. Call us today to schedule a free consultation with one of our experienced attorneys.