The Importance of Proper Car Seat Installation
One of the most dangerous positions we can put a child into is when we take them on the road and their car seat isn't properly installed. During an accident, an incorrectly installed car seat can lead to significant injuries for children whose small bodies will take a beating from the forces they encounter. They also are at higher risk for death in an accident when they are not adequately secured in our vehicles.
Any caregiver would feel a tremendous amount of grief and feel immense guilt if they realized that their child's injuries were due to a car seat that was not placed in their car correctly. Every year there are hundreds of children who die in car crashes while thousands upon thousands are seriously injured.  According to SafeRide4Kids, car accidents are the number one killer of children in our country. 
How Improper Installation Of Car Seats Cause Injuries To Children
The National Highway Transportation Safety Administration (NHTSA) did a study on car seat safety and children. The results were astounding. Approximately 46 percent of the car seats that were inspected were not installed correctly. The Tom Sargent Children's Safety Center also did a similar study and they reported that out of the 300 individuals included in the study, 95 percent made mistakes installing car seats.
When you go out and buy a car seat, you are doing so to protect children when they are in your vehicle. If the car seat is not put in the right way, you effectively null and void its ability to operate successfully and act in a safety capacity. Research done at Brigham and Woman's Hospital examined fatal collisions where children were involved. The research found that 20 percent of children who sustained fatal injuries were not secured properly or not restrained at all during their accident. Simply ensuring that each car is outfitted with the correct car seat installed the right way will dramatically reduce the deaths of children who are in automobile accidents.
Car Accident Injuries In Arizona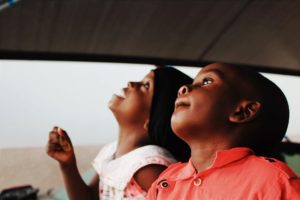 The Phoenix car accident attorneys at ELG care about the safety of all children. You must have your car seat checked and learn about how to use it properly so that if you ever find yourself in an accident, your child is protected. Should you or a loved one be harmed in an accident that was not your fault, call our team of Arizona serious injury attorneys today so that we can get to work on helping you obtain the highest amount of compensation for your damages. 
We have locations in both Phoenix and Mesa, Arizona for your convenience. Either of our locations can be reached at (623) 562-3838. We look forward to scheduling your free consultation and speaking with you about your accident experience.