The Risks Associated with Swimming
Did you know the leading cause of unintentional deaths worldwide is from drowning accidents? It's true, there are over 370,000 deaths reported each year according to the World Health Organization. Swimming is a fun way to cool off and get some exercise without putting stress on a person's joints. This makes it ideal for anyone with joint issues like arthritis to keep active.
While there are many water-related deaths and injuries reported every year that for people of all ages, its youngsters aged one year to four years of age that suffer the most fatalities. Swimming pools are natural attractors of young ones wanting to cool off and splash around when it is warm. Parents and caregivers should always keep close attention to their children when they play near any body of water including swimming pools. 
As like with any active amusement activity, swimming in pools is immensely fun but it also comes with its own set of dangers and risks. If your child was injured or drowned in a Phoenix swimming pool accident the Pheonix drowning accident attorneys at ELG are here to help you by taking on the insurance companies of the liable parties and ensuring you receive a fair settlement.
What Are the Risks Associated with Swimming?
As for the numbers reported by the Centers for Disease Control in the United States, there were over 3,500 people that died in the country during a nine-year period from drowning accidents. Breaking this number down is about 390 people deaths happening per year and 10 deaths from drowning occurred every day during this timeframe. Unnecessarily losing 10 people per day to drowning is certainly disheartening to think about. Outside of the deaths, literally thousands will be injured in a pool-related accident annually. From 2011 through 2013, the U.S. Consumer Product Safety Commission indicates that close to 5,000 people on average required emergency treatment for injuries that were suffered during a swimming pool or spa accident each of those years.
As is seen with many other accident situations, males are much more affected than females in drowning accidents in children. In a two-year period from 2015-2017 young children under the age of five made up 73% of nonfatal injuries suffered at a pool. Of all the pool accidents male victims under the age of 15, were twice as likely to have a fatal outcome when in a pool accident than their female counterparts.
The highest risk pool situations are residential pools. Over 47% of children injured at a pool where the pool was residential. This is compared to 27% of children who were victims of pool-related injury accidents at a public pool and spa environments. Injuries that occur in any of these pool environments, public or residential, tend to be severe. Over 50% of child-aged victims needed to be treated in emergency rooms in which they were eventually hospitalized or transported to another center for continued treatment.
Do You Need an Arizona Drowning Accident Injury Attorney
?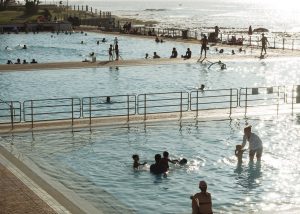 It is heartbreaking for a parent or caregiver to intend to have a fun pool day with little ones only to end up in a situation where injuries or worse results. If you or a loved one were injured or lost their lives in an Arizona drowning accident, contact the Arizona premises liability attorneys at ELG for help with a personal injury claim. You can easily schedule your free consultation with the Phoenix personal injury attorneys at ELG by calling (623) 877-3600.