Things to Be Aware of With Your Motorcycle Insurance
No matter what a motorcyclist uses their motorcycle for, they will need insurance to protect themselves, their passengers, and other people they share the road with. A study reported three-fourths of all motorcycle accidents involve passenger vehicles. These accidents can also be fatal as a total of 5,286 fatal motorcycle accidents occurred in 2016. You never know what accident could occur on the roadways of Arizona so make sure you are fully covered with the right insurance. There are different types of insurance policies you can purchase for your motorcycle depending on what your specific needs are. Listed below are a few tips to be aware of when purchasing motorcycle insurance. 
Insurance Requirements
Liability insurance is required in most states for motorcycle owners to purchase. This type of insurance will pay for all the injuries and damages that occurred during this accident. There is a minimum requirement you must pay to have liability insurance for your motorcycle. You should always consider purchasing a little extra than the minimum requirements to protect your assets. This is to protect you if you are sued over any type of motorcycle accident. If you just decide to pay the minimum costs, you might not be covered for all of your legal costs in the event of a lawsuit. The other party might start going after your assets as well so it is a good idea to purchase more liability insurance than just the minimum amount. 
Another important thing to be aware of is uninsured motorist coverage. Some states require this and it will pay for injuries sustained in an accident caused by an uninsured driver. This can also include coverage towards property damage depending on the type of package you purchase. Always ask questions before you purchase insurance to make sure you know what you are purchasing so you don't have to deal with any surprises later on. An agent can help you determine everything that is covered by your insurance claim. 
Motorcycle Insurance Options
There are some different options that insurance companies will offer depending on what you are looking for. You can purchase the minimum coverage option or you can purchase a package with different features. Listed below are some other options beyond the typical liability and uninsured coverage.  
Comprehensive: This coverage will pay you if your motorcycle is stolen or damaged by another object.

Collision: This option will pay for damage to your motorcycle in a collision but not your deductible amount. You select this amount when you purchase your policy. 

Medical Payments: This insurance option will cover your medical bills if you are injured in a motorcycle accident. 
Finding An Arizona Motorcycle Accident Attorney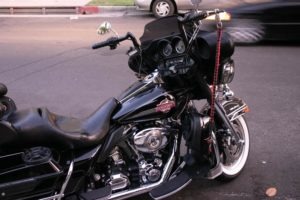 If you have sustained injuries in a motorcycle accident, consult with a  motorcycle accident attorney in Phoenix. You want to make sure you have a trustworthy legal team on your side. The Phoenix attorneys at ELG will assist you with your entire legal matter and answer all of your questions along the way. Call us today to determine how our motorcycle accident attorneys can assist you. Contact us at either Phoenix or Mesa Arizona law offices at (623) 877-3600 to set up a consultation.