Tips for Buying Car Tires
If you think about safety features in your car you may say seatbelts, backup cameras, noise alerts, etc. What drivers don't often cite as a safety feature is their car's tires. The reality is that while seatbelts and all of the emerging advanced safety technologies that cars are equipped with these days to do help maximize safety, it is your car's tires that make the biggest impact on the safety of a car's occupants.
Your tires make a direct impact on the road and are the means by which you are able to travel. Without tires, you won't be going anywhere. Features such as antilock brakes or stability control allow you to more safely operate your vehicle, but these features are virtually ineffective if you don't have decent tires. Old, degraded, and worn out tires have little ability to gain traction on the road, and because of this, the safety technologies that you have on your tires isn't able to be effectively utilized.
Quality tires that are right for your car will allow all you to get the benefit of all of the safety technology your car is equipped with. When drivers aren't driving with a car that well-maintained, it can pose a higher risk of causing car accidents. If you have been in an Arizona car accident and you sustained injuries, the Arizona car accident attorneys at ELG can offer you effective legal council about the Phoenix personal injury claim process. They will also provide you with your best options for obtaining the most compensation.
How to Buy The Right Tires for Your Car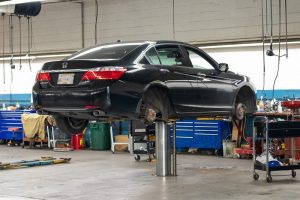 The following tips can help you find the best tire options for your vehicle so you can keep yourself as well as your friends and loved ones safer when you hit the road.
Don't bother with very cheap tire options. There is a reason they are less expensive and that is because they aren't designed well. They also may lack necessary tire traction. You should never buy a tire that is rated below A or AA.

While you don't want to go with the most inexpensive option, you don't necessarily have to buy the most pricey tire you see. Many times two equal tires can have very different price tags and a lot of the time that is because one tire comes with a trusted and well-known brand name. You can feel confident in the brand name tire because you know you are getting quality, but that doesn't mean that other options who don't come with a well-known name aren't equally as safe. Doing a bit of research into all your choices could help you get an excellent tire without the hefty price tag.

Shop at a full-service tire dealer to have access to the widest range of tire options and brands.

The tires your car comes equipped with when you buy it new may not be the best tire choice for when it is time to buy replacements.
Speak with an Arizona Car Accident Attorney Today
Car tires make a big impact on a driver's ability to control their vehicle as well as to keep car occupants safe. When you have been injured in a Phoenix car accident, call the Phoenix serious injury attorneys at ELG at (623) 877-3600 to schedule your free consultation.