Tips for Parents of Arizona Teen Drivers
It is both an exciting time and a nerve-wracking time for parents of children who have reached the age where they are old enough to begin driving. While a child who can transport themselves to their activities and engagements makes things easier for parents who used to have to be the family taxi, the worry each time your novice driver goes out still remains. Driving and using a car is not just welcome freedom for teens it is also a tremendous responsibility. There are several steps that must take place before your teen can hit the open roads.
What Should Arizona Parents Know About Teen Drivers?
When it comes to the time that your child is ready to obtain their driver's license then they must start with a learner's permit. In Arizona, teens must be aged 15 and ½ to apply for a learner's permit. They will be required to pass a written test and if they succeed, the hours they log driving must be with an adult in the car at all times.
Older teenagers, those that are between 16 and 18 years of age have the ability to obtain a graduated driver's license if they had a learner's permit first for a minimum of six months. In addition, the teen must also have successfully attended a driver's ed course or a written note from a parent that states the teen has practiced driving for at least 30 hours with 10 of those hours occurring at night. Adult drivers who turn 18 are allowed to apply for a Class D license that indicates they are an adult but still under the age of 21.
It is advisable for parents to add their teenage drivers to their liability insurance by informing the insurance company in order to obtain a written endorsement. This is extremely important for parents to do so they can reduce their insurance rates as well as reduce their risk of liability. Even if your policy says that all drivers are covered, actively contacting your insurance to put your child on as soon as they being to drive is essential.
When titling a car, a parent should just put either the mother or the father on the title alone. This will ensure that only one parent can be found liable in the case of an Arizona traffic accident. Teens that are of driving age will require liability insurance to legally get behind the wheel. In Arizona, the insurance minimums you must purchase if you drive are:
$25,000 for bodily injury or death for one victim

$50,000 for bodily injury or death for more than one victim

$15,000 property damage
Of course, if you are in a position where you can buy more coverage, that will be immensely helpful as traffic accidents can be extremely costly. Also, parents should have uninsured motorist coverage or underinsured motorist coverage which protects their teen as well as other occupants that are in the car with your teen when an accident takes place where another driver is at fault. Lastly, collision insurance is helpful to pay for damages to your vehicle if your teen causes an Arizona car accident.
Do You Need An Arizona Car Accident Attorney?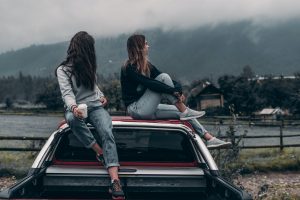 If your teen driver was hit and injured in an Arizona car accident, you must obtain the most compensation possible to help pay for the damages, and the Arizona automobile accident injury attorneys at ELG will provide you with the legal representation you need to do so. The Arizona serious injury attorneys at ELG do not collect any payment from you unless we win your case. Contact the Spanish-speaking, bilingual  Phoenix car accident injury attorneys at ELG to schedule your free consultation by calling (623) 877-3600 today.