Tips for Transporting a Motorcycle
When you own a motorcycle you must take care of it and do routine checks to avoid expensive repairs and ensure it is safe to be on the roads. Doing routine checks will also help you make sure nothing bad happens to your bike when you transport it between different locations. The Department of Transportation reported that 14 percent of all traffic fatalities in 2013 involved motorcycles. Some of these accidents were a result of motorcycle malfunction, which could occur during the transportation process. Accidents like this could potentially be prevented with routine checks.
Transporting A Motorcycle 
There are many instances when an individual is making a big move through multiple states and can't drive their motorcycle, so they have to transport it through other means. There are many different options to utilize when transporting a motorcycle. Listed below are some common ways to transport your motorcycle:
Hire A Moving Company-

If you don't want to deal with the logistics of transporting a motorcycle, hiring an outside company to do it for you is a great option. These are professionals who know how to transport a motorcycle and how to check the bike before transporting it.
Use A Truck-

Utilizing a large truck to transport your motorcycle is a less expensive option than hiring someone. If you are using a pickup truck to transport your motorcycle, make sure you strap it down securely when driving on the roadways. It is also a good idea to cover the entire bike to protect it from debris and rocks.
Tow Trailer-

Renting a tow trailer is another safe way to transport a motorcycle. It is pretty simple to load your motorcycle into a tow trailer and attach it to your car. Although your bike will be exposed to the open air, it will be securely attached to the trailer.

 
Things To Do Before Transporting Your Motorcycle
There are a few housekeeping steps to take to help ensure the safe transport of your motorcycle. The tips listed below are simple things for individuals to look out for before they get ready for transportation:
   

Make sure the alarm is disabled

   

Make sure the battery is secured

   

The gas tank needs to be drained

   

Tires should be properly inflated

   

Make sure the steering and forks are unlocked

   

The mirrors should be folded in

   

All accessories should be detached
If you own a motorcycle, take the time to check off these steps to help your motorcycle transportation run smoother and safer. If these steps are followed and taken seriously, accidents could be prevented as well. HG Legal Resources reported that 62% of motorcycle accidents are due to fuel system leaks. It doesn't matter if you hire a company to do transport your motorcycle or if you do it yourself, it's always a good idea to double-check anyone's work to minimize accidents and ensure a successful transport
Finding An Arizona Motorcycle Accident Attorney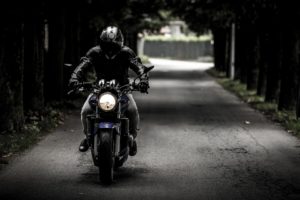 If you have been involved in a motorcycle accident, consult with a motorcycle accident attorney at ELG. Our attorneys can help you sort out all of your legal questions and assist you with your entire situation. The highly trained team of Phoenix attorneys utilizes special tactics that help lead to maximum compensation amounts. We will give you legal guidance through every step of this process. Contact us at either Phoenix or Mesa Arizona law offices at (623) 877-3600 for a consultation.