Top Dangerous Driving Habits in Arizona
Everybody has habits that are less than desirable, and some of these habits come with a great deal of risk attached to them. When you are behind the wheel, it isn't hard to recognize drivers with very unsafe driving habits. Occasionally it comes from insufficient knowledge regarding safe driving, and sometimes drivers are simply disregarding the law for their own personal reasons. This kind of driver is a danger to himself as well as to other drivers, passengers, and pedestrians with whom they share the roadway.
Speeding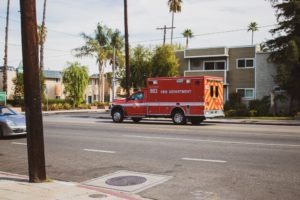 You don't really need to be told that it's dangerous to speed. You already know that. Every public road in the United States has a speed limit. Speed limits are recommended by engineers who take into account the condition of the road, the number of cross streets, and whether or not the road sees a lot of pedestrian traffic.
Parking in Illegal Areas
Despite the fact that the majority of parking areas are closely monitored, drivers insist on parking in places where they are not supposed to, such as red zones, handicap accessible parking spots, and parking spaces with clearly-marked legal parking hours, just to name a few. 
Ignoring Traffic Signs
Fight the urge to run that stop sign. They exist for a reason, and even if absolutely no one is around, you should still obey them because it's the law. Another car, a pedestrian, cyclist, or even a  police officer could show up at any given moment
Cell Phone Use
The majority of people use cell phones on a daily basis. They help us maintain contact with family, friends, and business associates. Unfortunately, it's practically impossible to keep your mental focus and your eyes on your surroundings while you use your cell phone. 
Not Using Your Turn Signals
Executing a turn or changing lanes without using your turn signal is a risky move that can cause you, your passengers, and others on the road around you to get into an accident. Other drivers on the road can't make a reasonable choice regarding their safety if you are changing lanes without first signaling your intention of doing so.
If you or someone you love has been involved in a car accident, attorneys at ELG Law are here to help you when you need it the most. We have the background and the determination you need to help you recover the financial damages to which you are entitled. 
After more than five decades of legal practice, our skilled, Arizona-based attorneys know what you need to win your case. Our attorneys pride themselves on their well-deserved, renowned reputations and the vast legal knowledge they have acquired throughout their careers.
If you have recently been injured due to the negligence of another driver, then we strongly urge you to reach out to a qualified personal injury attorney by giving us a call at (623) 562-3838 and scheduling an appointment for a  free case evaluation so that we can advise you on the best course of legal action for your situation.