Understand the Risks Associated with Driving
When you were much younger you may have been one of the many millions of children who could not wait until they were old enough to drive. Dreaming about the type of car they would have and the places they'd have the expanded freedom to visit. Then as an adult, the thrill of driving has probably worn off and the act of operating a motor vehicle becomes more of a necessary part of your day to get you to work, get your children to their activities, and to run errands. 
Unless you have experienced a horrific Arizona automobile accident or know someone who has, you likely aren't thinking about the heavy risk you are taking each time you hit the road. However, every day across the United States there are automobile accidents that result in a range of injuries and death. The state of Arizona is no different than the rest of the country. In 2018 alone, the Arizona Department of Transportation reported that a traffic accident took place every 9 minutes and 51 seconds and injuries result from accidents every 10 minutes. AZDOT also indicated that approximately 146 people were involved in accidents every single day that year.
Statistics like these should reinforce the dangerous nature of operating a car, truck, bus, or motorcycle. Any type of motor vehicle and any driver is vulnerable to accidents. There is always an assessment of liability when an accident occurs. If you have been in an Arizona car accident that you believe was not your fault, it is important that your legal rights are protected and that you obtain the most compensation for your damages. An Arizona car accident injury attorney can help you with your claim. 
What are the Risks You Face When You Drive in Arizona?
The more you know about the risks you are facing every time you are driving your car, the better you can prepare yourself to reduce your risk of an accident. According to AZDOT the following times and situations pose the highest threat for an accident in the state:
Friday afternoon between 4 p.m. and 5 p.m.

More crowded urban areas when the weather is clear and dry, and the roads traveled are straight and level.

Rear-end collisions with many vehicles.

Driving at excess speed.
Arizona motorcyclists in specific, are at higher risk for an accident during the following times and situations:
Friday evening between 6 p.m. and 7 p.m.

Busy urban areas when the weather is clear and dry, and the roads. 

Rear-end accidents or collisions when one driver is making a left-hand turn and there are many vehicles. 

Driving at excess speeds.
Do You Need Legal Representation After an Arizona Car Accident?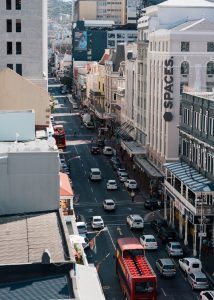 Arizona follows the comparative negligence system. This means that all parties involved in an accident are entitled to some amount of the settlement based on their percentage of responsibility for causing it is. For example, if one driver is determined to be overwhelmingly liable for the accident, responsible for 99% of its cause, they can still recover 1% of the settlement amount. 
The Arizona serious injury attorneys at ELG work exclusively on Arizona personal injury cases. Call the Phoenix personal injury attorneys at ELG today at (623) 877-3600 to schedule your free, no-obligation consultation.