Watch Out for These False Claims By Insurance Companies
Automobile accidents happen with such frequency in the country that they are the leading cause of personal injury. There are over six million accidents that take place annually and they result in massive costs to the country as well as substantial bodily harm, mental trauma, and death to the country's population. This is why having car insurance is so important. Should you be hit by a negligent party or if you hit another automobile while driving, having insurance can help pay for the expensive damages that result.
Victims of Arizona car accidents can file an Arizona personal injury claim against negligent parties that caused the incident. With the comparative negligence system that the state of Arizona uses, all parties involved in an accident may be able to sustain compensation. Insurance companies will make many arguments against each other so that they don't have to pay victims or so that they can minimize the amount they have to pay. There are many tactics that insurance companies commonly use to accomplish this. Insurance companies are not concerned with how unfairly they treat a victim, they are only focused on making money. 
Top Excuses Insurance Companies Use to Get Out of Paying Victims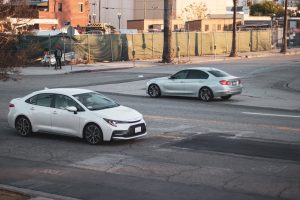 When you work with the Arizona serious injury attorneys at ELG, you won't have to worry about an insurance company getting away with being unreasonable and deceitful towards you. The Phoenix serious injury attorneys are fully aware of these tactics and know-how to fight back against them so that you obtain a full settlement amount that reflects the harm you had to endure. The most common explanations insurance companies use to devalue your claim include:
Your injuries were pre-existing from another incident and were not related to the accident.

You don't have the injuries that you claim to have because you don't have appropriate documentation proving your claims and you didn't exhibit any signs of distress after your accident.

Your injuries are not as severe as you say they were because you waited to get medical treatment. 

You are responsible for causing the accident wholly or in part.
Without legal representation supporting you while you work through the Arizona personal injury claim process, the insurance adjusters may get away with offering a very low settlement amount that you accept. Once you accept the settlement and sign on the dotted line, you aren't going to be able to revisit your closed claim for more compensation when you realize it doesn't cover the full costs of your damages.
Work with an Arizona Personal Injury Attorney Today
Insurance companies are well-known for trying to take advantage of victims who while are vulnerable. The Phoenix car accident attorneys at ELG won't allow this to happen to you. You deserve compensation when you have been injured in a Phoneix injury accident. Even if you had a little fault, you have the right to obtain the highest amount of compensation possible for your accident experience. Call ELG today to schedule your free consultation with a Spanish-speaking, bilingual Arizona serious injury attorney at (623) 877-3600.