What Are the Best Ways to Handle Trauma After a Car Crash?
Car accidents are chaotic and highly stressful events that often occur with no warning. Victims and their families affected by these crashes suffer unforeseen circumstances, including long-term physical problems, emotional trauma, and financial difficulties. Though it may be difficult, it's important for victims and their families to address their trauma after car accidents. Contacting an attorney can help in the aftermath of serious accidents.
If you've been injured in an auto accident in Arizona, call the Phoenix and Mesa accident attorneys at ELG. Our team of car accident lawyers in Arizona is here to help.
How to Handle Trauma and Anxiety After a Car Crash
Anxiety is a natural reaction to stressful incidents, especially car accidents. Occasionally, people may not experience any symptoms of anxiety and can recover quickly. However, many car accident victims experience anger and anxiety in the aftermath of car accidents. The common symptoms of anxiety include a lack of energy, unwanted thoughts, confusion, and unexplained irritability.
In order to combat anxiety, confide your feelings to family, friends, qualified counselors, or a psychologist. After you've sustained injuries in a crash, eat balanced meals, get adequate sleep, and avoid alcohol. These are all effective ways to reduce or even eliminate anxiety altogether, especially if you've sustained injuries.
How to Document Treatment After a Car Crash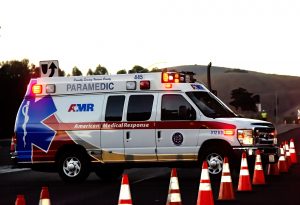 Another way to handle your anxiety in the aftermath of a car wreck is to retain information for your accident claim. It's important to collect as much information as you can from the scene of the wreck. Take photographs of property damage, injuries, and any other relevant details, such as the road and your surroundings. You should take pictures from different angles and ranges to capture the extent of the auto accident. For example, include photos of the traffic lights and intersection, street signs, and highway signs.
After you've taken your photographs, exchange information with everybody involved in the wreck. Ensure you obtain other drivers' contact information, including names, addresses, phone numbers, driver's license numbers, license plate numbers, and insurance information. Remain calm and cooperative as you exchange this information.
If you've been injured, seek immediate medical treatment and document your injuries. Even if your injuries don't seem serious, it's important to seek treatment, especially since it's common for injuries to appear later on. Delaying treatment may also weaken your personal injury case since delaying makes it harder to prove that your injuries were caused by the accident.
When you do seek treatment, maintain detailed medical records and receipts of all appointments, medications, bills, and provider information. Remember that medical treatment often includes therapy for post-traumatic stress following a car wreck.
Contact a Lawyer After a Car Crash in Arizona
Finally, contact your auto accident lawyer as soon as possible so that they can begin work on your case within the statute of limitations in Arizona. Your lawyer can work as your liaison with insurance companies, allowing you to recover from your accident without stress and hassle.
Protecting yourself after a car accident is important. Stay calm, follow these steps, and contact your attorney to ensure the process is smooth and stress-free. Addressing your trauma sustained from a car accident is imperative. And if you've been injured in a car accident, contact our Phoenix accident attorneys at ELG. Call us at (623) 877-3600 for a free consultation and legal aid today.