What Are the Elements of Premises Liability in Arizona?
When you've sustained injuries in an accident, you may be dealing with physical trauma, emotional distress, and a number of bills or other financial difficulties. Injury claims in Arizona may also be related to premises liability. In other words, if you suffered an injury while on someone else's property, the owner may be liable. The owner is liable because he or she failed to uphold a duty of care that was owed to you.
Duty of care may seem complicated, but speaking to a qualified lawyer can help you determine your next steps. In fact, you may have legal options for pursuing compensation for damages.
Elements of a Premises Liability Claim in Arizona
If you have a case, your attorney must prove a few things. First, you and your attorney need evidence that the at-fault party owned, occupied, or leased the property where you sustained injuries. Once you establish ownership of the property, you must prove that the owner failed to keep the property in a safe condition.
Furthermore, you must show that the unsafe condition in question resulted from negligence. Typically, this is where complications arise in a premises liability claim.
Negligence in an injury claim refers to an owner's failure to uphold their duty to use reasonable care. In this case, the owner failed to keep the property safe for visitors.
What is Premises Liability?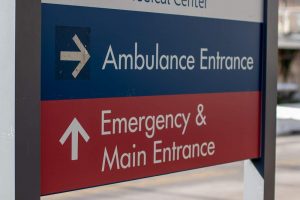 Keep in mind that there are three types of visitors to a property. These visitor types are based on their relationship with the owner and their reason for being on the property.
First, there's an invitee. Oftentimes, an invitee is on a property for shopping or another commercial-related reason for the benefit of the owner. A visitor on public property is also considered an invitee by law.
In these cases, property owners have a duty to make their property reasonably safe for invitees.
Another type is a licensee. Visitors defined as licensees are entering a property for their own purpose. They also have express or implied permission to enter. For example, a guest you invite to your house is a licensee. Salespeople are another example of licensees.
Generally, property owners are only obligated to warn licensees about conditions that unreasonably endanger their safety. Furthermore, this requirement does not apply if the owner is unaware of the unsafe condition, or if the licensee is likely to discover the problem on their own.
Finally, trespassers are another element. Because adult trespassers have no right to be on a property, owners do not owe them any duty of care. Property owners may have a duty to avoid willfully trying to harm the trespasser.
However, property owners owe child trespassers a duty to use reasonable care. For example, property owners must prevent children from suffering an injury from an artificial condition, such as a swimming pool.
Insurance Claims for Premises Injuries in Arizona
Remember that you may be able to pursue compensation through an insurance claim after sustaining injuries on another's property. For example, if you sustained injuries at a friend's house, you can file a claim with his or her homeowner's insurance policy. If the injury happened in a retail store, you may be able to file a claim with the property owner's liability insurance policy. Keep in mind, however, that you have two years to file your premises liability claim in Arizona.
Your attorney can examine the insurance policies that may apply to the property to determine if they may provide compensation for your injury. This includes reviewing policy limits and exclusions. For example, if your own reckless or intentional behavior caused your injuries, they may not be covered by insurance.
If the insurance policy does not cover the full cost of your damages, your lawyer may be able to file a lawsuit to recover the rest of your damages. A lawsuit may also be necessary if the insurance company refuses to offer fair compensation.
Premises Liability Attorney in Phoenix
It can be difficult to know how to approach your claim, but you don't have to go through this stressful time alone. The Phoenix premises liability attorneys at ELG want to help you determine your best legal options. Our attorneys will help you file a claim to fight for your fair compensation. Contact our experienced, compassionate Phoenix attorneys today to set up a consultation. Call us at our Phoenix or Mesa Arizona law offices at (623) 877-3600, and learn more about safeguarding your legal rights.