What are the Most Common Accidents that Personal Injury Attorneys Work On?
When you or a loved one are harmed as a result of the negligence or carelessness of another party, you may have a case that warrants an Arizona personal injury claim to obtain compensation. To determine if your accident situation rises to the level of a lawsuit, you can easily speak with a qualified Arizona personal injury attorney. A legal professional will be able to examine the details of your case and provide you with options to receive a settlement. 
What Are Examples of Accidents that a Personal Injury Attorney Can Help With?
There are numerous ways that a person can sustain injuries at the hands of another party. When an accident happens, it is best that a victim seek the counsel of a resourceful Phoenix serious injury attorney to help them with their claim. Some of the most common accidents that victims bring to attorneys include:
Car accidents occur frequently and injuries from crashes happen regularly. Across the country, there are 6 million accidents that happen every year.  Car accidents can cause devastating injuries and death. Working with an experienced

Arizona personal injury lawyer

 is a way that victims can be sure that their cases will be handled properly and that they will be professionally litigated for the most compensation.

Defective products can cause great harm to an unsuspecting consumer. Manufacturers are responsible for making sure that their products are safe. When a product malfunction occurs or a product has a design that is unsafe and it hurts a consumer, a personal injury lawyer can go toe-to-toe with the powerful attorneys that represent the company and fight for their client's best interest.

Dogs are man's best friend and America's favorite pet. Because dogs are in so many homes, every year there are 4.7 million bites reported. In Arizona, the owner of a dog is responsible for their pet's behavior. If a dog bites you, you could be very badly injured. You have the right to sue for compensation to pay for your damages and an attorney can be a valuable asset to have on your side helping you with your

Arizona personal injury claim

.

Slip and fall accidents happen every day, and they are a leading cause of emergency room visits every year in the country. Victims who were at a location that was neglected or had hazards that caused their accident can sue for compensation from the property owner.

When a worker is injured on the job the most likely route to obtain compensation is to file a workers' compensation claim. In certain situations, there may be the potential to also file a personal injury claim and an attorney can advise you on your options.
Speak to an Arizona Personal Injury Attorney Today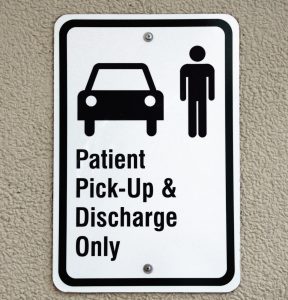 When you are injured in an accident caused by another party's negligence and you are in the process of recovering, the last thing you need on your plate is to have to manage a complicated personal injury claim. The attorneys at ELG have extensive experience providing legal representation to victims of injury accidents. In fact, the only cases that the attorneys at ELG work on are Arizona personal injury cases. Call ELG today at (623) 877-3600 to schedule your free consultation.