What Causes Traumatic Brain Injuries?
Traumatic brain injury (TBI)  happens when the head suffers a forceful blow or the body is shaken violently which causes the head and neck to thrash back and forth. When this happens, the brain smashes against the inside of the skull and the brain tissues can sustain damages from bruising to lacerations and bleeding. Sports accidents, physical abuse, gunshots, and car crashes are all examples of situations where TBI can occur. The symptoms of TBI can range from mild to severe and they can last either temporarily or affect a victim throughout their whole life. In some cases, the damage to the brain can be so severe that it causes death.
What rights do you have if you have been in an accident that was not your fault which caused you to suffer head trauma? It can be very confusing to know what to do and how to proceed. After a wounding accident, there are some important steps to take to preserve your legal justice.
What Should You Do After an Accident Where Your Head Sustained Trauma?
Anytime your head is struck it should be taken seriously. Symptoms may emerge immediately after the incident or take a couple of hours to days to present themselves. It is important to see a doctor immediately and have an examination. This will help determine if you sustained any type of damage and also provide you with a treatment program so you can ensure you heal quicker and more efficiently. The reason why it is so vitally important to seek medical attention after an accident where there was impact done to your head or if there was vigorous duress put on your body and injuries result, is because the longer you wait to be treated the higher your risk is for either a longer recovery, further damage, or permanent damage. 
Additionally, the medical documentation you have can help strengthen your personal injury claim if your accident happened at work, after a Phoenix automobile accident, or if you had a slip-and-fall accident on another entity's property. It is essential that you obtain the most compensation possible to help you pay for your medical costs. Depending on how significant your TBI is, you may need prolonged therapy and treatment which will be very costly. You shouldn't have to worry about how you are going to pay for the medical treatment you need to recover.
How Can You File a Personal Injury Claim in Arizona?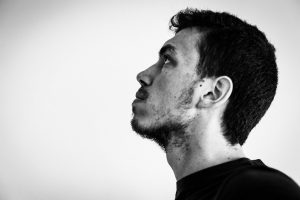 To best protect your legal rights, working with a Phoenix serious injury attorney will ensure that you receive a fair settlement for your accident experience. The Arizona personal injury lawyers at ELG focus solely on personal injury cases. We have a tremendous amount of experience fighting aggressively on behalf of victims who were inflicted with serious injuries like TBI and winning them the highest amount of compensation for them.
If you or a loved one was injured in an accident that was not your fault, call the Phoenix head injury attorneys at ELG today at (623) 877-3600 to schedule your free consultation. We don't collect any payment from you unless we win your case.