What Counts Towards "Pain and Suffering" In A Personal Injury Claim?
You may have heard the terms "pain and suffering" bantered about when there is a discussion regarding a personal injury claim after an accident. But what actually accounts for this portion of a lawsuit? Quite simply, it is the psychological distress and ongoing physical pain that occur after you have had to endure an accident that was perpetrated on you by another negligent party. To obtain compensation for pain and suffering, you have to have it included in a personal injury suite. The difficulty lies in how the total cost is determined. 
Pain and suffering can be a bit of a gray area because figuring out what the correct amount for the anguish sustained is complex. A skilled personal injury attorney in Phoenix can help you immensely determine what a valid amount is for your pain and suffering in your case.
Emotional and Physical Pain and Suffering
Pain and suffering are broken down into two different categories: that which is physical and that which is psychological. The physical pain is what can be seen and felt as a result of tangible injuries that cause discomfort, soreness, and limited mobility. Psychological damages will address mental discomfort and any of the following could be a factor:
Mental anguish

Emotional distress

Apathy

Lethargy

Anxiety

Shock

Depression

Anger 

Sleep issues

Anger

Sexual issues

Mood disorders
How to Put a Monetary Amount to Pain and Suffering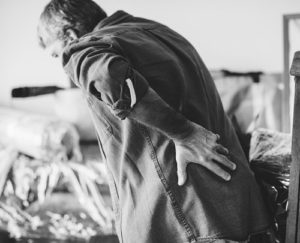 When you have physical injuries and even property damages, you can use receipts and doctor's reports to help account for a totality of costs. However, when it comes to mental anguish, calculating the monetary value is not as cut and dry. There is no set formula for figuring out the value of a pain and suffering claim, so in order to put together a feasible number, there are a couple of aspects to consider. These aspects include:
The way the injuries have affected the victims quality of life

Cost of medical bills and how that has impacted the

mental wellness of the victim

Actual number value in terms of cost for medical bills

Limitations in life the victim has experienced

Medical treatments required by the victim

The severity of the injuries

The trauma of the accident

Mental anguish

Ability to engage in gainful employment

Changes in the mood of the victim that could have affected personal relationships
Obtaining Compensation for Pain and Suffering in Arizona
Evidence is necessary to compile a complete list of the negative effects an accident has caused a victim and impacted their lives. Working with a skilled and experienced Phoenix personal injury lawyer can help you keep track of all the necessary information you need to compile for your claim. This information can include:
Employment records showing missed work

Medical records

Receipts

Photos

Witness testimony to the extent of your damages from neighbors, co-workers, friends, and family also qualify 
Arizona Personal Injury Lawyers
The skillful lawyers at the ELG ACCIDENT ATTORNEYS, PLLC can provide you with the guidance and expertise needed to build a strong and successful personal injury claim that will gain you the highest amount of compensation for your damages, including the pain and suffering you experienced. Call us today at 623-562-3838 and speak with one of our Arizona automobile accident injury attorneys at either our Phoenix or Mesa law offices.