What Does Having Your Car Totaled Mean?
Let's picture the scene: You're reading through your mail a few weeks after your accident. It wasn't the worst crash in the world, so you drove your car to a dropoff point as directed, and have been focusing more on your physical recovery since. One letter catches your eye; it's from your insurance company, and it politely informs you that your car has been written off as a total loss, much to your confusion—if you've ever experienced anything like this, you'll know that being told that your car is totaled can be more complex than it sounds, especially if the vehicle was still operable after the accident. As you choose how to respond, it's vital to know what a car being "totaled" actually means.
Understanding Totaled Vehicle Claims
Insurers in Arizona use a total loss formula for car accident claims, which isn't as complex as it might sound. First, they'll add the total cost of repairs for the vehicle to the total scrap value of the vehicle; then, they'll compare that total to the actual cash value of your car (which is generally based off of local listings/ Kelly Blue Book values for similar makes of cars). If the repair costs and scrap value exceed the cash value of the car, it's written off as a total loss, which simply means that it's not financially worthwhile to repair it. Should you accept the write-off, you'll need to turn over the vehicle to the insurance company after stripping your personal items and license plate from it. After that transfer has been confirmed, you'll receive a compensation package equal to the actual cash value of the vehicle, which will likely qualify as untaxable damages (if you still owe money for your car, the settlement will go towards that first). You should also have rental car expenses covered while you try to find a replacement vehicle.
However, you don't actually have to accept the totaling of a vehicle by your insurance company. One option is to simply keep the damaged vehicle; if you do, you'll still be paid the cash value of the car, but minus its salvage value (since you'll be keeping the actual salvage). You'll be completely on your own as far as repair costs are concerned and the car will be marked as a "salvage" vehicle (raising future insurance rates), so this isn't usually advisable unless you have some specific or sentimental reason to keep the car. Alternatively, you can directly contest the insurance company's evaluation of your vehicle; since total loss formulas aren't an exact science/ every insurer uses different values, you might be able to prove that your car is worth more based on the insurer and local listings. Even if you're not sure that you want to contest the company's evaluation, it can be a good idea to ask for their records concerning your car, just to make sure there are no mistakes present which could lower your vehicle's value; excessive discrepancies could be the result of a bad faith car accident claim, so keep an eye out.
Total Loss Arizona Auto Accident Attorneys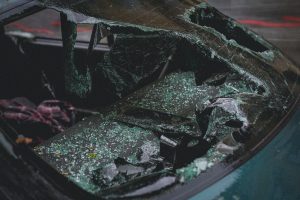 Total loss insurance claims fundamentally involve significant quantities of money, which means that even minor mistakes can result in immense financial losses in your settlement. The resourceful Phoenix car accident attorneys at ELG only work on Arizona personal injury cases. The Spanish-speaking, bilingual Phoenix accident injury attorneys at ELG are here to discuss your accident situation during a completely free consultation. It only takes a very small amount of time to meet and discuss your case, call ELG at (623) 877-3600 today.