What Every Parent Should Know About Drowning
Drowning is a risk that every parent must be aware of with their children when they are enjoying a warm day at the pool, the beach, or the lake. Struggles in the water can develop quickly and may not be instantly recognizable especially in busy waters with many splashing about. Without proper attention, a young child can perish in the water quickly. Sadly, this fate is something that almost 1,000 children each year succumb to as reported by the American Academy of Pediatrics (AAP).
According to the AAP, young children aged 1 through 4 years-of-age are at the highest risk for injury-related death from drowning. Often these are accidents that take place when a young child unexpectedly comes in contact with water and not necessarily when they are engaging in leisurely appropriated swim time. Falling into a pool that has no gate, for instance, is a major concern. It takes little time for a child to fall into a body of water and be in grave danger. For this reason, the AAP has established recommendations for parents of youngsters. 
Learning How To Swim
Swimming is an important life skill for everyone and swim lessons can prove to be a true benefit for children as young as 1 year of age. Having children learn how to get used to water as well as be familiar with how to function in it can aid in decreasing their risks for drowning. It is important that the child learns not only how to swim but also how to climb out of a pool or body of water. parents should be warned that even though your child is instructed properly and competent to navigate water this does not negate the risk for drowning completely. When swimming, a parent should still keep a watchful eye on their children and have them in approved life jackets.
Secure Pool Perimeter 
Fencing around a pool is necessary for families and the AAP recommends one 4-feet in height. Additionally, gates should be self-closing and latching so upon exiting the chance for an open gate is diminished. In the home, children need to be kept away from or supervised near water such as buckets and tubs. Always pour out water or drain it when finished using and never allow children in the bathroom alone. Locks in toilets is another safety measure.
Stay Close
When enjoying a day in the water always keep young children no further than an arm's reach at all times. If an emergency arises, this consistent supervision will allow parents to quickly act and rescue the child from harm. The supervision must be also without distractions so that a parent is alert and aware enough to act quickly.
Understanding Signs Of Drowning 
The American Red Cross advises on knowing the signs of drowning:
Silence 

Panicked appearance 

Head tilted back trying to get air

Arms moving downward
Learn CPR
Every second counts. While it is advised to call emergency responders in the event of a drowning, being proactive until they arrive increases the chance for survival significantly. Knowing CPR is a critical life-saving skill all parents should know.
Finding An Arizona Drowning Accident Attorney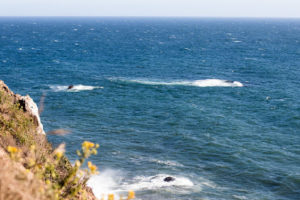 If you or someone you know has had a tragic accident at a public pool, spa, amusement park you deserve to see your full legal justice and should obtain qualified representation from a premise liability attorney at ELG. Our team of Arizona personal injury lawyers will guide you through the claims process with a quick pace and plenty of compassion. 
Don't wait to call either our Phoenix or Mesa offices to set up a free consultation with one of our knowledgeable Phoenix serious injury attorneys today at (623) 877-3600.