What Happens After an Arizona Car Accident with Multiple Vehicles?
What happens if you are in an accident in Arizona where there are multiple cars involved and more than one of those cars is to blame for the crash? Determining who is liable and by how much can be a very challenging task. It is likely that more than one party is responsible for the incident, you may even hold some of the blame. It is important to never admit to causing a crash you were in even if you believe you were somewhat at fault. Allow the investigation into the crash to come to its own conclusions.
Meanwhile, arming yourself with a qualified Arizona car accident attorney is prudent because even if you are found to hold some responsibility for the accident you can still obtain compensation. To maximize the amount of compensation you are awarded, your attorney will compile a strong case and evaluate what would be a fair settlement. Then, your attorney will fight on your behalf to ensure you obtain your full and fair settlement.
How Can You Obtain Compensation In Arizona Multi-Car Accident?
Arizona follows a comparative negligence system. Because of Arizona's comparative negligence model, any party who is involved in an accident can recover a portion of the settlement based on what percentage fault they are assigned. So if your settlement comes to $10,000 and you have been concluded to be 25% at-fault, your settlement would be reduced by $2,500. In the end, even though your actions did contribute to the accident, you can still recover costs associated with your damages.
You would be connecting with the other driver's car insurance policy to obtain your compensation because Arizona is also an at-fault state. However if the other driver does not have insurance or if the coverage they have is not sufficient enough to pay for your damages, you would need to access your own insurance to pay the bill.
If you purchased uninsured or underinsured motorist coverage on your policy you would have the means to protect yourself from both of these circumstances. Since underinsured and uninsured motorist coverage is not required in the state of Arizona, you may not have decided to purchase them. In that situation, you may not be able to recover the compensation you need. If you don't know what your policy covers, it is best to contact your agent and see if you have underinsured and uninsured motorist coverage. Purchasing these extra protections if you don't currently have them is a good idea to think about. The added cost for the coverage isn't very costly and could save you in the long-run should you be hit by a motorist who doesn't have the coverage necessary to pay for your damages.
Where Can You Find an Arizona Car Accident Attorney?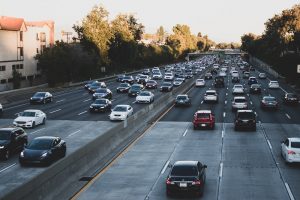 Your legal rights must be protected after an Arizona car accident and it is very important that you obtain the most compensation possible to cover your costs. The resourceful Phoenix personal injury attorneys at ELG will review your case and discuss with you what legal options you have to move forward with a claim. Call our Spanish speaking, bilingual Pheonix personal injury attorneys at ELG today at (623) 877-3600 to schedule your free, no-obligation consultation.