What Happens When a Child Trespasses and is Injured on Private Property?
We often think about trespassers on our property as thieves and crooks who are looking to do us wrong. We may not think about children who trespass for potentially innocent reasons. When a child enters your property without your permission, invitation, or authorization, they are considered a child trespasser. A property owner doesn't have a duty to trespassers, but it is important for owners to not impose harm or danger to trespassers willfully or through recklessness.  This is true for trespassers who are adults and who are children.
A property owner's only duty of care for children who are trespassers is to ensure they don't intentionally engage in behavior that is negligent or unethical. This type of behavior can seem like a gray area which is why if your child has sustained a premise liability injury on private property it is best to enlist the help of a seasoned Pheonx premise liability lawyer to examine your case.
What Constitutes Willful or Wanton Negligence and Misconduct By Property Owners
It may be confusing as to what is established as misconduct and negligence on the part of property owners. The following are considered if:
They consciously perform dangerous acts.

They don't do their duty to refrain from imposing injury.

They know the existing conditions of the property.

They know that the performance of such behavior or failure to perform in such a way will directly result in injury.
What Do You Do If You Find A Child Trespasser On Your Property
Likely, you don't know that there is a child trespasser on your property. If you do see that a child trespasser is present, what are your responsibilities? You have the following responsibilities:
Exercise reasonable, ordinary, or due care towards the child trespasser.

Warn the child of known dangers that you know exist on your property.

Prevent the child from these known dangerous hazards.
If there exists dangerous machinery on your property that you are operating unsafely, it is your responsibility to ensure that you exercise an extended duty of care towards the child trespasser during this time.  
Proving Premises Liability For Injuries To Child Trespassers
When a child has been injured on private property their claim must prove a couple of points to impose liability on the owner.  These include:
The property owner knew that children are likely to trespass on their property.

The dangerous condition on the property is known and it is known that the condition has a high risk of injury or death.

The owner knows that the dangers on the property are easily discovered by children who may enter.

The owner failed in reasonable care.

The owner failed to secure the dangerous condition.
Liability on the part of the owner is a complex process. Proving what a premise owner knows is not easily quantifiable. The success of a claim rests on the ability to prove the owner's knowledge of a child's potential to trespass and be put in danger of injuries or death.
Child Trespasser Attorneys Arizona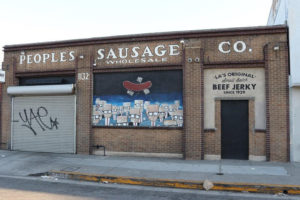 Navigating your ability to obtain compensation for injuries to your child who was engaged in child trespassing takes an experienced and knowledgeable Arizona premise liability attorney from ELG.  We understand the complexity of premise liability law in Arizona. You and your child have rights that deserve to be protected. To learn more about your claim, call us today at either Pheonix or Mesa Arizona law offices at (623) 562-3838. During a free consultation with one of our effective Phoenix serious injury attorneys, you can discuss your claim.