What is Emotional Stress after an Arizona Accident?
Injury accidents can have harmful effects that go beyond the physical injuries which were sustained. Injury accidents can also be quite distressing and upsetting, and they have the potential to cause a victim to endure immense mental anguish. The severity of the Arizona injury accident doesn't determine if a victim experiences emotional trauma, any accident can be the cause of stress, anxiety, or depression, for example. 
When a victim is bogged down by emotional pain, it can be even harder to recover physically from their injuries. Many side effects can result such as inability to sleep, appetite changes, and the development of phobias. When you have been injured in an accident that was not your fault you have the right to pursue compensation through an Arizona personal injury claim. A strong case can be built on your behalf by the Arizona personal injury attorneys at ELG.
How is Emotional Distress Defined?
Quantifying the amount of emotional distress you are suffering from isn't a black and white proposition. It can be difficult to paint the picture describing the exact amount of emotional distress you are dealing with every day, but you are allowed by law to pursue compensation for any emotional distress you are enduring. While you are permitted to pursue compensation related to emotional distress, you will still have to prove your pain. 
There are some criteria that must be true in order for your emotional distress to be compensated. You will need to show that your anguish has had a lasting, negative impact on your life and that the party who caused your accident was responsible for your trauma. Additionally, you will need documentation that verifies you have sustained psychological wounds by a licensed medical professional.
Not only will you need to provide a detailed report of your mental pain, but you will also need certification by your doctor. Still, there is more to building a claim where emotional distress is included in the damages. You will need to have witnesses attest to the mental strain you have been going through since your accident. If you were prescribed medication to help manage your mental anguish, keeping records of this information will be a boost to proving your claims. Additionally, it is a good idea to keep a journal of how you are feeling. Your account, in your own words, written down can be a useful tool in establishing the agony you have been experiencing.
Speak with an Arizona Personal Injury Attorney Today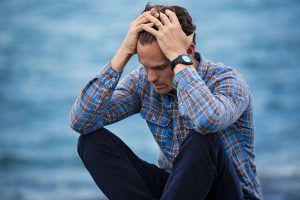 All of this evidence is necessary regardless of if your case makes its way to the courthouse. Your Phoenix serious injury attorneys at ELG will help you gather the documentation you need to substantiate your claims and help strengthen your case so you can obtain the maximum amount of compensation. ELG specializes in Arizona personal injury cases and knows how to get victims a fair settlement.
When you are suffering from physical and mental injuries, you deserve to be compensated for your hardships. Call the Arizona accident injury attorneys at ELG to schedule your free consultation at (623) 877-3600.