What Sorts of Cases Do Arizona Personal Injury Attorneys Handle?
Even though the title of your chosen personal injury attorney should indicate what types of cases they typically deal with, sometimes they don't give enough detail or you may wonder if your case meets the qualifications of one of their practice areas. Personal injury cases come in all different shapes and sizes and often leave potential clients a bit confused as to exactly what type of attorney they are in need of. 
If you are uncertain whether or not a personal injury attorney is the legal representation you seek, listed below is some information that might make things a little clearer for you.
Car Accidents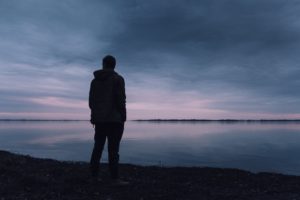 Car accidents are one of the more common kinds of cases traditionally taken on by a personal injury attorney. Car accidents take place every single day, including accidents involving only one car, presumably involving a bicyclist or a pedestrian. Every kind of vehicle collision is usually handled by a personal injury attorney.
Workplace Accidents
Almost anyone who has ever had a job is aware of just how many workplaces are a danger to the health of the employees. What the majority of people are not aware of, however, is that there are laws designed to protect them from these situations. 
Premises Liability
If you were walking through a supermarket and then slipped in a puddle you didn't notice and sustained injuries as a result, then a personal injury attorney is who you are looking for. When somebody owns a business, they are responsible for a certain standard of safety, legally referred to as a duty of care. If you have been injured on somebody else's property and that injury was caused by negligence, the state of Arizona has laws designed to protect you.
These are just a few of the kinds of cases that would be handled by an Arizona personal injury attorney. As a general rule, if your case centers around an injury to yourself or a family member, a personal injury attorney will be able to handle it. 
Reliable Legal Representation
If you or someone you love has been involved in an accident, the attorneys at ELG Law are here to help you when you need it the most. We have the background and the determination you need to help you recover the financial damages to which you are entitled. 
After more than five decades of legal practice, our skilled, Arizona-based attorneys know exactly what you need to win your case. Our attorneys pride themselves on their well-deserved, renowned reputations and the vast legal knowledge they have acquired throughout their careers.
If you have recently been injured due to the negligence of another driver, then we strongly urge you to reach out to a qualified personal injury attorney by giving us a call at (623) 562-3838 and scheduling an appointment for a  free case evaluation so that we can advise you on the best course of legal action for your situation.