What to Look For in a Personal Injury Attorney In Phoenix
If you have the time, experience, and resources to file your own personal injury claim, and you are up to date on the most recent laws in your jurisdiction, you may not need a personal injury lawyer for your case. For most people not legally trained, however, the need for a professional Phoenix personal injury attorney from ELG ACCIDENT ATTORNEYS, PLLC is imperative to ensure you have a strong case which will win you the highest amount of compensation for your damages.
Insurance companies are gunning to ensure that they can provide you with the least amount of compensation possible. Any misstep you say to or make with them can harm your case. When you are facing recovery, mounting medical bills, potential loss of wages, and emotional trauma from an accident, you need fair and full legal justice. The best way to get it is through the skillful guidance of a lawyer.
Credentials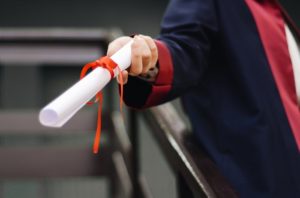 When you are in need of legal counsel in Arizona, you need an attorney that is licensed in the state and who has been admitted to the Arizona state bar. The reality is that in 2019, less than 45% of those who took the Arizona state bar passed. Lawyers are also required to pass the multistate professional responsibility exam (MPRE). They have three years to do so after admission to the bar.
The most effective attorneys that can fully represent your case are going to be those that know Arizona law in and out. Therefore, it is crucial that when you meet with a lawyer for a consultation, you ask about their credentials. Only qualified lawyers will be able to practice in this state and effectively help you the way you deserve.
Experience
Every professional must start somewhere in order to build up the experience and skill necessary to master their craft. Lawyers are no different, and while there will always be new lawyers looking to build up their portfolio, you are likely not going to want an inexperienced lawyer trying out their new skill set out on your case. As with most industries, those with the most professional experience can often offer the best, most reliable legal counsel. The experienced Phoenix slip-and-fall attorneys at ELG ACCIDENT ATTORNEYS, PLLC have the tools, know-how, and background to provide you with the guidance and support for any accident you have endured. 
Personal Injury Attorneys in Arizona
Looking for a personal injury attorney for the first time may feel a bit overwhelming and you also may be unsure of how exactly to do the research. Your best representation will be with a team of Arizona personal injury attorneys that are invested in you, your case, and the outcome. Legal professionals that will fight for you and advocate on your behalf will provide you the best chances of success. 
The bilingual team at ELG ACCIDENT ATTORNEYS, PLLC can work with all residents in the state and offer compelling and insightful legal counsel to every victim. Call us today at either Phoenix or Mesa Arizona law offices at 623-562-3838 to discuss your claim with one of our effective attorneys.