When to Change Your Child's Car Seat
The most important thing when it comes to our children in our vehicles is their safety. Young children require specific safety seats when they are in any car. Babies quickly grow into toddlers, and then into young children and as they get bigger, their car safety requirements change. Determining when it is time to change your child's car seat to the next level can be confusing. Consumer Reports developed a timeline for changing car seats, and also indicates that until your child is 4 feet, 9 inches tall, he or she will always be in some type of car seat.
Outside of the CR timeline, a good place to start figuring out when your child is ready for a new seat is by reading your car seat's manual. Every car seat on the market will have a weight limit which is very helpful. If your child weighs more than the limit, then you know it is time to switch it up to the next level. Research is always being done to improve the durability and safety of children's car seats. Additionally, studies are done to figure out the absolute right standards for when a car seat should be changed and how a car seat should be used.
When Should You Change Your Child's Car Seat?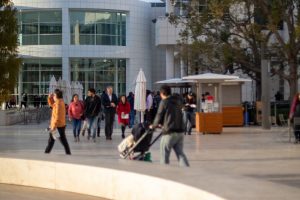 Infants
Very young babies must always be set in a rear-facing car seat. CR finds that a baby can use most infant car seats up to a weight of 40 pounds. However, for most children, when they reach 40 pounds their height will often mean that they are too tall to fit in the seat and if they are too tall for the seat, the seat is no longer safe. When your child's head reaches a point that is less than an inch from the top of the seat, they are hitting those height limits and you will most likely need to move up to the next seat option.
Convertible Seats
After an infant car seat, a convertible seat will come into play. Generally, a child will be making this jump into a convertible seat when they are around 1 year of age. You will continue to keep your child rear-facing in their convertible seat and the weight limit for the seat will be increased. According to the American Academy of Pediatrics, a child should continue to face rear when in their convertible seat until they are over 2-years of age. As your child gets bigger and older, they will be able to stay in that same seat and have it turned around to be front-facing.
Booster Seats
Booster seats help bigger kids that still haven't reached the maximum height and weight sit in the back seat and use the car's seatbelt. Be prepared to have your child use their booster seat until they are 120 pounds and 4 feet, 9 inches tall.
Where to find an Arizona Car Accident Attorney?
It is important to keep your child in their correct safety seat to better protect them in the event of an Arizona car accident. After they are out of car seats, they should always be wearing their seat belt, as should all occupants of your car no matter what age. If you have been in an Arizona car crash that resulted in injuries, call the Phoenix car accident attorneys at ELG. You can schedule your free consultation with one of our caring and talented Phoenix serious injury attorneys by calling ELG today at (623) 877-3600 to schedule your free consultation.