Where Do Most Arizona Slip and Fall Accidents Take Place?
Slip and fall accidents are very common in the United States. According to the National Floor Safety Institute (NFSI), over 8 million hospital emergency room visits are due to falls. This makes falls the most common cause for an emergency room visit across the nation accounting for 21.3% of all emergency room visits. There are more than 1 million emergency room visits for slip and fall accident injuries. Slip and fall injury accidents make up 12% of all fall accidents.
If you have the unfortunate experience to slip and fall the event is shocking and it is painful. It can also be embarrassing if it is a busy public location. You may just stand up and brush the incident off without thinking about the seriousness of your accident and the injuries you may have sustained as a result. Slip and fall accidents can cause significant damage to your body and impact your life negatively for the longterm. 
If you fell on another entity's property due to a hazard that existed such as a slippery surface where no warning sign was posted, uneven pavement that wasn't fixed, or even poor lighting which made it difficult for you to see obstacles clearly, then you need to consult with an Arizona slip and fall accident injury attorney immediately to examine your experience. 
What Are The Most Common Locations For Arizona Slip And Fall Accidents?
Slip and fall claims are notoriously difficult to prove and to obtain compensation which is why securing legal assistance gives you your best chance to get the fair settlement you need. An accident can happen to anyone anywhere and at any time. But the most common locations for slip and fall accidents include:
National Chain Stores

Hotels/Resorts

Local Businesses

Private Residences

Rented Homes/Apartments

Public Areas

Your place of employment
In Arizona, you have two years from the date of your accident to file a suit and pursue compensation for your injuries. There are a number of complications that can come up which can delay your ability to move forward with a claim or completely jeopardize your case rendering you unable to get the money you need to get your much-needed medical care.
Large retailers and resorts have expensive legal teams ready to fight and seasoned in overcoming allegations of slip and fall injuries on their properties. It is a very difficult task taking their insurance companies head-on and getting victims the compensation they deserve. The Phoneix premise liability injury attorneys at ELG have experience taking on these complex cases aggressively and winning.
Do You Need An Arizona Personal Injury Attorney?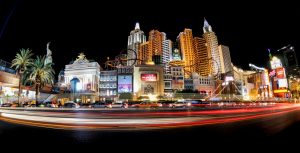 The legal team at ELG has an excellent reputation for providing effective legal services to victims in Arizona. We focus completely on Arizona personal injury law and we are known as one of the very best personal injury law firms in the Phoenix area.
There is no time to waste when you have been injured in a slip and fall accident, contact the bilingual Spanish-speaking Phoenix personal injury attorneys at ELG today at (623) 877-3600 to schedule your free consultation.