Which Cars Have the Lowest Safety Rating?
Driving safely, adhering to the rules of the road, avoiding distractions, and ensuring you are rested when you get behind the wheel can greatly reduce your risk for being in a Phoenix car accident. Another factor that can reduce your risk is doing your research and choosing a vehicle with a high safety rating. The National Highway Safety Administration has resources that you can use to find more information about the safety of the car you are considering purchasing.
What are the Most Unsafe Cars on the Market?
Any car is can get into a car accident. Buying an automobile with the highest safety rating won't necessarily ensure that you will be able to eliminate your chances of being in a crash. However, driving in a car that has a much lower safety rating, does increase the risk that if you are in a crash you could sustain much more severe injuries. Smaller cars statistically have proven to be much more dangerous to drive that larger vehicle, these brands have more crash claims filed on average than other models:
The Toyota Yaris has one of the highest amounts of injury crash claims filed at 28.5 claims per every 1,000.

The Suzuki SX4 had 26.6 claims per 1,000.

The Chevrolet Aveo had 26 claims per 1,000.

The Mitsubishi Galant had 25.4 claims per 1,000.

The Kia Rio had 24.9 claims per 1,000.
The risk of death in a crash is much higher when you drive a compact car than when you are in a larger car. Occupants in a tiny car are twice as likely to lose their life in a crash. Additionally, while cheaper automobiles may seem like a wise economical choice, the reality is the cost savings comes with reduced safety features. Some of the other reasons why smaller cars pose more of a safety risk to occupants include:
Small cars are more easily crushed in accidents.

Small cars sustain more structural damage to car accidents.

Airbags in smaller cars can be displaced in a crash.

Smaller cars with a lower profile are harder to see on the roadways.

Smaller cars sustain more damage when hit by a larger, heavier vehicle.
Finding an Arizona Car Accident Attorney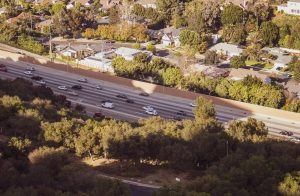 Regardless of the car you choose, if you are hit by a negligent and careless driver, you deserve compensation to help you pay for the damages you sustained. You can file an Arizona personal injury claim to pursue costs for pain and suffering, property damage, medical costs, and missed wages when you are unable to work while you are healing. The Phoenix car accident attorneys at ELG only work on Arizona personal injury accidents. We have extensive experience helping victims of Arizona traffic accidents see justice. Working with an Arizona personal injury attorney provides you with a legal ally who will support your best interests and help you obtain a fair settlement after your accident experience. Call the Arizona serious injury lawyers at ELG today to schedule your free consultation at (623) 877-3600.