Which States Make School Bus Seat Belts Mandatory?
Not every state in the nation requires that schoolchildren who ride on busses use seatbelts. There are more than 25 million children that will be transported to school via school bus every year according to the data from the American School Bus Council. Seatbelts are known to reduce the risk of severe injuries and death when a car accident happens. Some states have laws that make it mandatory for children to use seatbelts while riding on a school bus. 
If your child was injured on a school bus call an Arizona personal injury attorney to seek compensation for the damages your family suffered as a result of your child's accident experience. There are many long-term damages and repercussions that come with a Phoenix car accident, and especially when it comes to your child, you must obtain the most compensation possible so they get the quality care that they need to fully recover.
What States Require School Bus Seatbelts?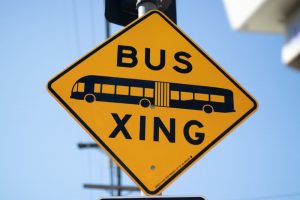 Any accident is traumatic, but when your child is involved it is stressful and especially scary. The National Highway Traffic Safety Administration reports that when vehicle occupants wore a seatbelt, in 2017 that helped save the lives of approximately 15,000 people. That year, 2,500 lives were lost in accidents where occupants were not wearing a seat belt while in their vehicle. While the state of Arizona doesn't require children to wear seatbelts while on a school bus the following states do require school busses to have seatbelts and some make it mandatory that children wear them:
New York requires seatbelts in school busses but does not require them to be worn.

New Jersey requires school busses to both have seat belts and that children wear them.

Arkansas requires all school busses purchased after 2018 will have seatbelts.

California requires all school busses have seatbelts by 2035.

Florida requires busses purchased after 2000 must have seatbelts.

Louisiana laws require seat belts on school busses but most busses do not have the safety feature due to insufficient funding.

Nevada requires school busses purchased after 2019 to have seatbelts.

Texas law states new school buses should be equipped with seatbelts.
The only states in the nation that require a three-point seatbelt be used in school busses are Florida, Texas, and California. 
Speak with an Arizona Car Accident Attorney
Your child should always be safe whether they are with you or they are away at school. They have rights that deserve to be protected and you can pursue an Arizona personal injury claim on their behalf. If your child is injured at school for any reason, including if they have been injured in an accident on a school bus, call the Arizona personal injury attorneys at ELG to discuss your child's accident situation and learn about what options you have to obtain compensation. The attorneys at ELG can be reached to schedule a free consultation by calling (623) 877-3600. It takes very little time to set up a time to meet and discuss your accident situation and for your convenience and safety, the lawyers at ELG are now offering remote intake.