Who Is Liable When an Arizona Delivery Truck Hits You?
UPS, FedEx, and DHL are some of the largest and most frequently used parcel delivery services companies in the United States. All across the nation, delivery trucks are making several stops a day, going from place to place delivering their cargo. Sometimes in an attempt to quickly get from one location to another, drivers make poor judgments as to their driving behavior. Some of the most common and most dangerous actions include:
Driving excessively fast

Not driving at a safe speed for the environmental conditions

Being distracted while driving

Not obeying the rules of the road

Not using turn signals 
When Arizona truck accidents happen, they have the potential to result in serious injuries and property damages and they can even cause individuals involved to lose their lives. Even though delivery trucks are much smaller than 18-wheeler trucks, they are larger vehicles and have the ability to inflict serious damages in the event of an accident. Any victim of an Arizona traffic accident should consult with the most experienced and resourceful Arizona personal injury attorneys to make certain that their legal rights are protected and that they secure the most money in their settlement. The Phoenix serious injury attorneys at ELG can help you when you have been injured in a Phoenix car accident.
Who Pays for Damages after an Arizona Delivery Truck Accident?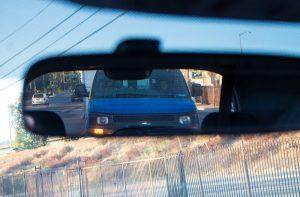 When you work with the Arizona truck accident attorneys at ELG, your legal team will begin searching for all the evidence necessary to prove that the truck driver's negligent actions caused your accident and your injuries. When you can prove that the truck driver was at fault, the law will hold the truck driver responsible for paying for a victims' damages. Depending on the working status of the truck driver, potentially the truck driver and the company they work for will be held accountable for paying for your damages.
Many delivery service companies will hire independent contractors to do their deliveries. A delivery service company may argue that their drivers are independent contractors but with the help of a skillful Phoenix serious injury attorney, you can find out if that is actually true. Figuring the true employment status takes a lot of effort and careful scrutiny over the details of their employment. One of the major factors that can indicate they are an independent contractor includes the freedom they have to work when they want and if they control the majority of the actions they engage in with regards to their job.
A driver considered an independent contractor would, in most cases, allow the delivery company they work for off of the hook for paying for your damages. When the driver is considered an employee, though, not only can the driver be held accountable but so can their company. 
Speak with A Arizona Personal Injury Attorney Today
The difference in the amount of compensation you can obtain after an accident in Arizona with a delivery truck could come down to how the driver's employment is categorized. After an Arizona traffic accident, call the Arizona personal injury attorneys at ELG to obtain the most effective legal counsel in the greater Phoenix area. Schedule your free consultation today with the Phoenix serious injury attorneys by calling (623) 877-3600.