Who is Responsible for a Fatal Dog Attack in Arizona?
There are a number of reasons why a dog attacks. Any dog can be provoked, startled, feel threatened, or scared and their response is to bite. Arizona dog bite accidents are traumatic to victims and they are very alarming to witness. Some of the dog breeds that are most prone to bite include:
Pitbulls

Rottweilers

Staffordshire Bull Terrier

German Shepherd

Bullmastiff
In Arizona, if a dog attacks you, the owner is responsible to pay for your damages. The aftermath of a dog attack can leave victims with debilitating injuries, painful infections, and even death. If you lost a loved one as a result of their dog bite injuries, you should consider speaking with an Arizona dog bite attorney to review your legal options. 
What Happens When a Dog Attack Kills Someone?
There are an estimated 4.7 million dog bites that are reported every year in the United States, and 800 thousand will require medical treatment. Some dog attacks are deadly. According to one study, more than 84% of fatal dog attacks are done by dogs that are not neutered. An Arizona fatal dog attack is both shocking and grievous for the family of the deceased. While Americans love their dogs and dogs are considered a human's best friend, there are times when a dog will viciously attack a human and take their life. In 2016, there were 41 deaths as a result of attacks.
Often when a dog attacks a person and they die, the dog will be euthanized. The end results of a fatal dog attack are heart-rending for the family of the victim and the owner of the dog who will have to say good-bye to their pet. It isn't just the immense sadness that the family of a deceased individual will face. They can potentially be looking at other residual hardships. For example, if the person who was killed is the breadwinner, a family will be put in a dire financial position. A family is entitled to compensation to recover the costs that were put upon them by the attack that killed their loved one. When you lost a loved one in an Arizona dog attack, you deserve to have the most compensation possible and the Phoenix dog attack attorneys at ELG will fight on your behalf so that you do.
Speak with an Arizona Dog Bite Attorney Today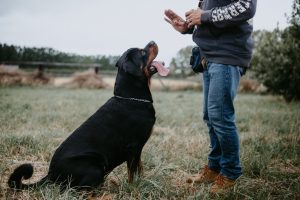 In Arizona, the law says that a dog owner is responsible for the actions of their pet. They must be in control of their dog at all times to keep others safe from harm. If they are negligent in doing so, and their dog attacks another party it is the dog's owner who will be liable. The loved one of a person who lost their lives in a dog attack in Arizona can sue for medical expenses, missed wages, property damages, loss of consortium, and potentially punitive damages depending on the details of the accident.
The bilingual, Spanish-speaking Phoenix personal injury attorneys at ELG are on your side when you have been put in such a terrible situation. Call ELG today at (623) 877-3600 to discuss your dog attack incident during a free consultation.