Why Are Medical Records Important in Arizona Injury Claims?
Victims of injury accidents in Arizona that were caused by other's negligence can seek compensation by way of filing an Arizona personal injury claim. The Arizona personal injury attorneys at ELG can help you with your claim after you sustained harm from your Phoenix injury accident. Damages associated with injury accidents must all be considered and included in a claim so that a victim can obtain a fair settlement that will recoup the losses they suffered. The Phoenix serious injury attorneys at ELG only work on personal injury cases and have extensive knowledge of what is necessary to build strong claims that return the most compensation to a victim.
The Importance of Medical Records for Your Arizona Injury Claim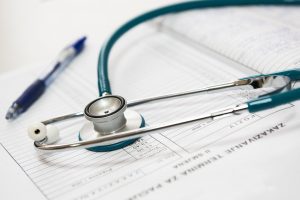 Most victims of injury accidents due to negligence that work with an attorney will have many questions. The most common question that victims have is how much their claim is worth, and this is understandable. There are several factors that go into calculating a fair cost with respect to a victim's injury accident. One of the most expensive parts of an Arizona personal injury claim is the medical treatment that a victim had to get to help them recover from their bodily harm and mental trauma.
Medical receipts and documentation provide many valuable insights into a victim's claim for compensation. First, these documents prove that harm was sustained from an accident. Next, they can attest to how severe the injuries were. Additionally, when it comes to pain and suffering, which are non-economic damages that can be included in a Phoenix personal injury claim, the extent of the injuries can also support a victim's assertions regarding how much discomfort and mental anguish they were stricken with as a result of their accident.
Quality medical documentation that can strengthen a personal injury claim include:
Receipts from doctor's appointments.

Doctors' notes on your condition and how severe it is.

Travel expenses to get to and from your appointments.

Therapies necessary for treating your trauma including those for mental health.

A daily journal that you keep recording everything you are going through and how you are feeling.

Family and friends who are willing to write or verbalize what they see you have to work through and how your quality of life has been affected by your injuries.

How long you had to stay home from work to recover from your injuries.
This is not an extensive list but it does illustrate the many forms of medical records that can establish the existence of your injuries and how impactful they were on your life. Proof like this offers considerable support to your claim and towards the need for compensation. The more information you have detailing your harm the better, and having these items makes it much harder for insurance adjusters to devalue your claim or make an argument that you didn't sustain serious harm from your accident.
Speak With an Arizona Personal Injury Attorney Today
Insurance companies try to work every angle possible to avoid having to fairly compensate victims of injury accidents. The Phoenix personal injury attorneys at ELG won't allow these deceitful tactics to take place and will push back against them so that you are treated fairly and compensated justly. During a free consultation, you can discuss your unique accident situation with one of the skilled Arizona personal injury attorneys at ELG. Please call (623) 877-3600.