Why Automobile Accident Claims are Denied in Arizona
Insurance companies are not in business to pay out large settlements, they are companies and they have a bottom-line that they work hard to meet. When someone has sustained injuries in an accident that was not their fault, they need the highest amount of compensation to help with property damages, medical expenses as well as pain and suffering, lost wages, and mental distress. The worst thing that can happen to a victim is to have a claim denied by an insurance company. This is why it is highly important to understand the reasons that lead to denied claims. This is also why it is highly important to seek the assistance of a qualified Arizona serious injury attorney to evaluate claims and provide the guidance and support needed to move forward with a personal injury claim. 
To avoid falling into the trap of losing the ability to file a successful claim, it is helpful to be knowledgeable about the following scenarios, which often lead to problems during the claims process.
Avoidable Accidents and Reporting
It is each driver's duty of care to exercise a reasonable amount of safety and responsibility to others while on the road. If an accident was caused by actions which could have been avoided, the claim will likely be denied. Drunk driving is an example.  Drunk driving is a leading cause of serious accidents, and is both reckless and negligent–invalidating insurance coverage. 
Insurance companies have policies for reporting accidents. These policies include set time frames that define how long a victim has to report their incident. If you report outside of this window, you are doing yourself a disservice and your claim will be denied.
Not Seeking Medical Attention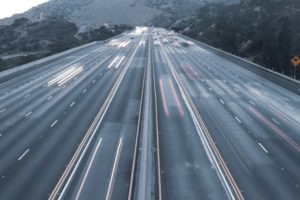 The very first thing anyone should do after an accident is to seek medical attention, even if injuries are not visible or immediately noticed. Whiplash, for instance, can come to light hours or days after an accident has happened. Medical treatment is important for many obvious reasons. First, it allows the victim to obtain a proper diagnosis and the right treatment plan for a faster and more effective recovery. The second reason is that it strengthens a claim. It will support the reason why you need a specific amount of compensation to help with your medical expenses as well as provide documentation of the type and severity of your injuries.
Failure to obtain medical attention and documentation will make insurance companies question compensation for the injuries you have endured. They can point to any amount of reasons for why they will deny compensation to cover your claim for injuries including:
Injuries were not from the accident.

Injuries are from a pre-existing condition.

Injuries do not exist and are made-up.

Injuries are not severe.
Poor Coverage
Serious injuries result in very expensive medical expenses and these costs could exceed the liable driver's insurance policy limits. 
Policy Coverage
The driver responsible for the accident may not be the one who has insurance rights under the policy. Poor drivers with a record are one reason that a driver may not be included on a policy and this can be a reason why a claim could be denied.
Negligence
Not following the rules of the road, driving negligently, or engaging in illegal activities will most likely result in claim denial. Examples would include drunk driving or driving while intoxicated with drugs and these are all legitimate reasons why one will receive a denial.
Get Help With Your Claim In Arizona
You will lessen the likelihood of an issue with a claim denial if you have the assistance and support of an Arizona automobile accident attorney providing your legal representation. The legal team at ELG has extensive experience helping victims of traffic accidents in Arizona and we will help you too. There is no time to waste after an accident that was not your fault, call our Phoenix or Mesa Arizona law offices today at (623) 562-3838.