Why Motorcyclists are at a High Risk for Bodily Harm After an Accident
Motorcycle accidents are often devastating for the driver of the motorcycle. This is because of the very little protection they have surrounding them. In addition to a lack of protection, many states don't require the use of a helmet when riding on open roads. Arizona is one of those states that doesn't require a helmet to be utilized for those riders that are over the age of 17. Considering how often head trauma happens as a result of motorcycle accidents and that it is a leading cause of death in these situations, it would seem reasonable that helmet use would be the law.
The truth is, even though there the studies and statistics prove that helmet use is essential to reducing the risk of major head injury and death are out there, many motorcyclists do not want to wear them and won't wear them in states that don't make it law. Motorcyclists have many reasons for why they don't want to use helmets, but outside of head trauma, there are many other injuries that motorcyclists face every time they head out onto the road.
If you have been in an Arizona motorcycle accident there is a very good chance you were devastated by the destruction that you had to endure. The Arizona serious injury attorneys at ELG can help you maximize the amount of compensation you can obtain through your Arizona personal injury claim. Chances are you will need a substantive settlement amount to pay for all of the damages that were inflicted on you. Working with an attorney can improve your chances of getting that settlement amount.
Common Injuries Associated with Motorcycle Accidents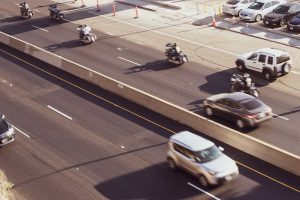 While motorcyclists making use of helmets decrease the chances for life-threatening harm that they may have to endure when an accident happens, they can't avoid all serious injuries. Some of the most reported bodily harm that happens to motorcycle riders after a crash includes:
Road rash is when a rider is thrown off of their vehicles and they slide across the pavement where their skin is torn away and severe scrapes in the tissue ensue. The open wounds that road rash cause can lead to bacteria causing painful infections.

Traumatic brain injury to some degree happens in many

Arizona motorcycle accidents

primarily because of the lack of helmet laws where there are higher numbers of riders choosing not to utilize a helmet versus other states where it is mandated. 

Broken bones all over the body including the face can lead to massive disfigurement. 

Due to their proximity to the ground, a rider's legs and feet are highly subject to injury.

While a motorcyclist's helmet reduces their risk of death and traumatic brain injury, the impact to the shoulders, neck, and spine can lead to spinal cord implications.

Impact on the body can cause immense damage to internal organs and because almost one in seven injuries after a

motorcycle accident in Arizona

happen to the thorax.

Death.
Speak with an Arizona Motorcycle Accident Attorney Today
The Arizona serious injury attorneys at ELG are here to answer your questions and you can trust our strong track record of success helping victims of serious traffic accidents obtain compensation. Schedule your free consultation with one of ELG's Spanish-speaking, bilingual attorneys by calling (623) 877-3600.