Will My Rental Car Be Covered if I Caused an Accident?
So you were just in an accident and your car is in serious need of repair. The trouble is, you caused the accident. What now? Can you obtain coverage for the repairs for your car and a rental car while your vehicle is in the shop? Because Arizona is an at-fault insurance state if you caused the car accident you are responsible for the damages to the other party that result. When the other party has a damaged car, that means that you, or your insurance company, must foot the bill for the damages. This includes the cost to repair the other driver's vehicle as well as cover their rental car during the interim.
If You Caused an Arizona Car Accident Can You Have Repairs and a Rental Car Covered?
It just makes good sense that if you were the one who was reckless or negligent and that was the reason for a crash that you should be held accountable for the damages. Even though this is true in Arizona, where does that leave you when your car also was damaged and you need not only repairs but a rental? When you are the responsible party and you also have a damaged automobile that will require time in the shop, what are you to do? When this happens you will also be out of a vehicle you need to get around. 
If you are responsible for a crash in Arizona and you also need repairs for your car, you will contact your own insurance company. Having rental coverage included in your insurance policy is a good thing and it will mean that you will be able to have your vehicle's repairs covered as well as obtain a rental car. If you do not have rental coverage, it is likely that the cost of a rental car will be paid for out of your own pocket.  It is okay to be unsure about the details of your policy and if this is the case, simply ask your agent for the details regarding what your policy covers.
When an accident takes place, even if you know you own some of the fault for causing it, you should never say you were responsible. Allow the investigation of the accident to go through and come to its own conclusions. If you are unsure about who caused the crash and confused if you or another party was liable, speaking with an Arizona automobile accident attorney can better answer your questions. Legal professionals like the Phoenix serious injury attorneys at ELG will protect your legal rights and fight to ensure that your best interests are secured during negotiations. This includes arguing on your behalf for rental car coverage.
Where to Find an Arizona Automobile Accident Attorney?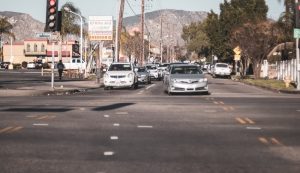 When you have been in an Arizona car accident and you want to file a claim, ELG can help build a case for you. ELG will take on the legal burden of negotiating with the insurance companies so you can see the best outcome possible. Call the Phoenix personal injury attorneys at ELG today at (623) 877-3600 to schedule your free consultation.