Wrong-Way Driving In Arizona
Accidentally driving down a one-way road, roundabouts, and rotary traffic island confusion, are all common roadway situations that can cause a driver to head in the wrong direction. Some of these obstacles can make for highly confusing incidences for some sober drivers, but they pose a higher risk for drivers that may also be driving under the influence of drugs or alcohol or are overly tired.
In the state of Arizona, only emergency vehicles are allowed to drive the wrong direction down a one-way street. According to ARS 28-728, local authorities can direct traffic in one direction if they believe it is needed and this can be on a temporary or permanent basis. Drivers on the road must oblige these traffic patterns or face penalties. Even though it is the law to ride the right way on a one-way road, not every driver adheres to it. When drivers don't follow the rules of the road, they pose a great danger to others. Injuries from crashes due to one-way drivers can be a basis for a personal injury claim in Arizona. If you have endured injuries from a one-way driver, contact the experienced Arizona motor vehicle accident attorneys at ELG to examine your accident experience.
Arizona Working To Reduce One-Way Driving
The Arizona Department of Transportation has taken notice of the wrong-way driving problem and have moved to eliminate or reduce the threat. Installation of a thermal camera detection system on Interstate-17 and enlarged "Wrong Way" and "Do Not Enter" signage are a couple of steps that have been taken to curb wrong-way drivers. While safety steps like these will help, the majority of these reckless drivers also tend to be impaired. It has been reported that 2 out of three crashes from wrong-way drivers are caused by individuals who have excessively high Blood Alcohol Content (BAC), that of more than twice the legal limit. 
The Wrong Way Driving Detection Pilot Program
Another safety measure that is being utilized is the Wrong-Way Driving Detection Pilot Program, which has high hopes for saving lives. The program is estimated to cost almost $4 million. Heat sensors will be installed at intersections with the highest amount of the danger of wrong-way driving. When there is a wrong-way driver these sensors will detect it and alert that driver in addition to alerting others on the road. 
Arizona Motor Vehicle Accident Attorneys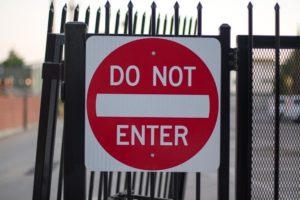 When you are driving and encounter a one-way road, you should be on high alert not only to approach the road appropriately and safely but also to be aware of any other driver that may be driving the wrong way.  When you are on the road, you can reduce your risk for an accident by following the rules of the road and paying attention to road signs. Additionally, driving on the right side of the road is helpful. Even when you employ these safety tips, accidents still happen. When they do and you are injured by a negligent party you need representation to protect your legal rights and pursue your full legal justice. 
The Phoenix serious injury attorneys at ELG are well-known and well-respected throughout the state of Arizona for our proven track record of success defending victims who suffered personal injuries. Call us today to speak with one of our aggressive Arizona serious injury accident attorneys during a free consultation at (623) 877-3600. We have offices conveniently located in both Mesa and Pheonix.