Wrongful Death Claims Explained
Wrongful death cases are some of the most challenging for the families of the victims. The laws governing how they are conducted vary by state. Amongst all of the issues that will plague families who have just unexpectedly lost a loved one, there may be many questions and confusion as to their ability to file a lawsuit. Listed below, we answer some of the most common questions that families have after a tragedy occurs.
What is Wrongful Death?
It is the death of an individual as a result of the intentional actions or the negligent actions of another party. When an individual loses their life by the reckless acts of another, the families are left to pick up the pieces and they are able to file a wrongful death claim if they choose. Those who are eligible to file a wrongful death suit include parents, spouses, children, and some other family members.
Is Wrongful Death Different than Murder?
While both result in the loss of life, murder comes with criminal charges and wrongful death breaks down to a civil claim. In situations where criminal charges aren't filed, the alternative is to file a wrongful death claim.
How are Damages Defined?
When a defendant has been found to be liable for wrongdoing they are responsible to pay compensation for their actions. The compensation in terms of a wrongful death claim goes to the family of the deceased, and they can include recouping costs for lost wages, lost financial support, emotional distress, loss of companionship, and even loss of the relationship itself if there were some specific arrangements between you and the deceased.
Are Wrongful Death Claims Easy to Win?
Wrongful death cases have variability in their strength just as do personal injury claims. Each case is unique and the quality of the evidence will determine the viability of your claim as well as how easily your claim can be successfully settled. Each state has its own laws associated with how to file these suits, and both procedural and substantive rules can apply.
Wrongful Death Attorneys in Arizona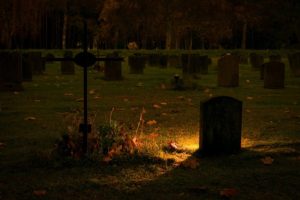 The sudden and unexpected loss of a loved one is devastating. It can be even more impactful with a wider array of feelings when that loss is a result of a car accident by a reckless driver. If your loved one has been taken from your life due to the wrongdoings of another party, you need the support and guidance of an Arizona wrongful death attorney from ELG ACCIDENT ATTORNEYS, PLLC. Our team has a solid reputation in Phoenix and Mesa, Arizona as the most reputable group you can have on your side when you are in need of full legal justice. We can service all victims in our community with our bilingual attorneys who understand how painful it is to discuss the details of such tragic circumstances.
Our interests are only in you obtaining your full compensation for your damages and losses and we will not ever take a penny unless we are successful at representing you and your claim. Do not hesitate to speak with one of our compassionate Arizona automobile accident injury attorneys at ELG ACCIDENT ATTORNEYS, PLLC one-on-one, when you have been victimized. We are here to help those in need across the state of Arizona and we will fight for you. Call us today at either our Phoenix or Mesa Arizona law offices at 623-562-3838 to discuss your claim with one of our effective attorneys.