17 Interesting Truck Industry Statistics
Large trucks can make a driver feel overwhelmed and anxious to drive alongside. These massive vehicles can be upwards of 105 feet long when they are towing three trailers. These "triples" pose the most risk to all drivers on the road for accidents that are completely devastating. For this reason, triples that reach the maximum length of 105 feet are only allowed to traverse the roadways of 23 states in the nation. While triples are the extreme end of these massive vehicles, even the smaller combination trucks come in weighing an immense 80,000 pounds compared to a standard passenger vehicle that weighs up to 3,500 pounds. 
All About the Trucking Industry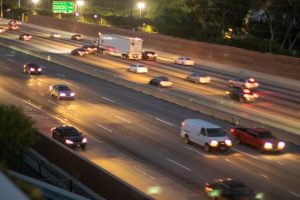 Driving near trucks may not be ideal and the catastrophic damages that happen as a result of a large truck accident are tragic, but the trucking industry is a necessary part of our society. Our country relies on large trucks transporting all the cargo we want to look for on the shelves of our favorite stores. The trucking industry is also an important part of our economic fabric as there are approximately 8.9 million people that are employed in some capacity in the trucking industry. Out of all these employees, almost 3.5 million are truck drivers.
To learn more about the trucking industry, the following statistics can help:
15.5 million trucks are in operation with 3  million tractors

1.2 million United States trucking companies

More than 400 billion miles are driven by American trucks annually

The trucking industry moves more than 70% of all the freight in the country

American truckers transport more than $671 billion of freight

The

number of large trucks registered in the United States

is increasing

Fatal large truck accidents are on the rise

In 2014, there were approximately 6 million car accidents in America and 476,000 of them were large truck and bus-related 

The trucking industry accounts for $255.5 billion in revenue every year

Drivers make on average 30.3 cents per mile traveled

About 53.9 billion gallons of fuel is used by the American trucking industry on a yearly basis

Commercial trucks make up 2.4% of all traffic accidents in the country

Every 16 minutes one person sustained injuries or loses their life in a truck accident

98% of the truck accident deaths that occur happen in the other vehicle

California has the most truck accidents

Every year there are 192,000 trucks sold

Tire issues are the number one reason for truck problems on the road
Speak to an Arizona Truck Accident Attorney Today
The Arizona truck accident attorneys at ELG understand the complete devastation that results in victims of Phoenix truck accidents. If you suffered serious injuries as a result of an Arizona truck collision, don't hesitate to call the Phoenix serious injury attorneys at ELG. One of our talented, Spanish-speaking, bilingual Arizona personal injury claim attorneys is here to discuss your legal options during a free consultation at (623) 877-3600. Our firm is now offering a remote intake for your convenience.