Are Alternative Child Car Seats Worthwhile?
Taking the time to be cognizant of when you should change your child's car seat is a smart move that will keep your child safe when they are in a car. A child's height as well as their weight will be determining factors as to when it is time to make a change. Additionally, these factors and their age will also be used to determine when they can move from a rear-facing position to a front-facing position. After they are completely done with their infant car seat, convertible car seat, and are big enough that they don't need a booster any longer, they can sit on the car's actual seat using the seatbelt.
There are more than six million car crashes that take place every year in the United States. Car accidents happen frequently and they often lead to injuries and even death. Using a seatbelt and having your children properly secured in the right seat is key to upping protection and decreasing the risk for serious injuries or death in an accident. In Arizona, we see our fair share of car accidents. Just last year in 2019, there were 129,750 Arizona automobile crashes.
After an Arizona car accident, call the Phoenix car accident attorneys at ELG. Our team only works with Arizona personal injury claims and we are dedicated to helping victims in Arizona see their full legal justice.
Are there Alternate Types of Child Car Seats?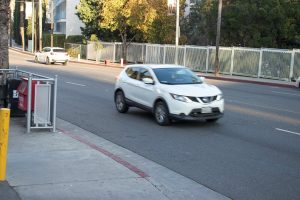 If you are a new parent and the child safety seat options seem overwhelming, you may be wondering if there are any alternative options to make your life easier. There have been companies that have tried to fill the void by designing and manufacturing "all-in-one" options that allow parents to buy one product that will work for their infants and up through to when their infant grows into a toddler.
While these all-in-one seats may seem like they provide convenience, that couldn't be further from the truth for most parents. Yes, they are tested for safety, so you can get that, but the logistics of these seats are what often makes them an unrealistic option for families. These seats tend to be very large and cumbersome to work with. Not only can their massive size make them way too big for new babies to safely use, but in some circumstances, they are simply too big to fit in some model cars.
All-in-one car seats are meant to stay in the car always, and since they don't come with a carrier you lose the option of simply clicking your young baby out of their base and into either your compatible stroller or shopping cart. For parents that have two cars, traditional options are going to be a better choice for the parent that drives with a baby most-often. A second car that doesn't normally have a baby on a daily basis would be better served with an all-in-one car seat.
Find an Arizona Car Accident Attorney Today
Victims of Arizona car accidents can have tragic consequences for car occupants of all ages when seatbelts and the right child car seats are not used. If you or your loved one was injured in a Phoenix car accident, connect with the attorneys at ELG. The Phoenix personal injury attorneys at ELG can be reached by calling (623) 877-3600 to schedule your free consultation.