Arizona and Wrong-Way Drivers
The Federal Highway Administration reports that every year, there are upwards of 400 deaths from wrong-way driving accidents. When a car drives into oncoming traffic and collides with another vehicle, this is a wrong-way accident. There are several reasons why wrong-way accidents happen including:
Intoxication

Distracted driving

Ramps not clearly marked

Confusion on the road or unfamiliarity with the road

Lack of visibility

Insufficient signage

Drowsy driving

Drivers with mental health conditions
Arizona wrong-way drivers cause immense danger to other drivers on the road who are traveling in the correct direction of traffic. In Arizona, there are hundreds of thousands of automobiles of all sizes and types which traverse the state's roads every single day. According to the research, human error or driver conduct is behind 90% of all accidents. 
How Has Arizona Addressed Wrong-Way Drivers?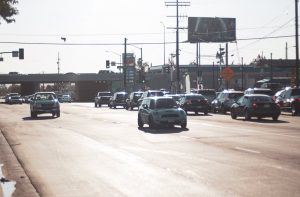 In Arizona, ADOT has done the following to address the dangers that come with wrong-way drivers:
Installed thermal camera detection systems on I-17.

Made larger "Wrong Way" and "Do Not Enter" signs.

Lowered "Wrong Way" and "Do Not Enter" signs.

Installation of more warning signs on freeway ramps, overpasses, and rural state highways

"Drive Aware, Get There" campaign teaching the public how to respond when they see a wrong-way driver as well as other helpful safe driving tips.
While these measures can help drivers avoid traveling in the wrong direction of traffic, they aren't going to completely eliminate the problem. In approximately two-thirds of Arizona wrong-way accidents, the driver is significantly impaired with blood alcohol content two times higher than the legal limit. Given this, the response by the state is necessary, but what is even more necessary is finding ways to keep impaired individuals out of the driver's seat.
There are some proactive ways that you can reduce your risk of being hit by a wrong-way driver. As always, stay alert on the road and when you are looking ahead of you, keep an eye on the entirety of the road far ahead of just the driver in front of you. Keeping a good distance from other cars around you allows you the room and space necessary to move out of the way if you see a wrong-way driver coming your way. Staying in the right lane also puts you the farthest away from oncoming traffic in the opposite direction. 
With the high speeds that exist on highways, a wrong-way driver may come upon you too soon for you to make a move. A wrong-way driver also could hit another car that, in turn, crashes into you. Being hit head-on is very scary and potentially deadly. If you have been in an Arizona car accident, make sure to get the medical attention you need immediately after your crash. Then, while you are recovering allow the Arizona serious injury attorneys at ELG to handle the legal battles of obtaining compensation on your behalf.
Speak with an Arizona Personal Injury Attorney Today
The experienced and talented Phoenix serious injury attorneys at ELG are well-known and respected in the greater Phoenix region as attorneys that care about victim's rights. Our team of Spanish-speaking, bilingual attorneys are now offering remote intake for your convenience and safety. Call the Arizona personal injury attorneys at (623) 877-3600 to schedule your free consultation.