Arizona's Statute of Limitations for Truck Accidents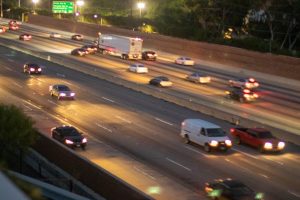 If you've been hurt in an Arizona truck accident, it's important to take things slowly and prioritize your recovery first and foremost. A legal professional can handle the complexities of the claims process on your behalf, giving you time to focus on your physical and mental well being. As your health improves and the truck accident investigation process progresses, you'll get a much clearer idea of what type of compensation you need and how to secure it.
However, while patience is vital, you can't wait indefinitely. At some point, the deadline to open a personal injury claim will pass, permanently barring you from receiving compensation regardless of who was liable for the accident. This is known as a truck accident statute of limitations, and in Arizona, clarifies that you have a maximum of two years to open a claim after your truck accident. 
Exceptions to the Statute of Limitations
The two-year limit on filing a claim isn't necessarily absolute. In some cases, you may be given extra time, though it will still be in your best interest to file sooner rather than later:
The victim was a minor

. Minors are given complete forbearance on their statute of limitations until they turn 18, meaning that the soonest that any minor-related truck accident claim can expire is on their 20th birthday. 

Delayed discovery.

If you only discovered an injury or accident after the actual date of the crash, the statute of limitations will begin from that date. For example, if you were out of town for a week and return to find that someone hit your unattended vehicle in your absence, you'd have two years to file your claim from the time you discovered the damage.

Claims against public entities.

In Arizona,

claims against public entities

, such as schools or the government, have a drastically shorter statute of limitations of only 180 days. If a public entity was involved in your truck accident, you'll need to open your claim quickly to avoid missing the deadline.
Talk to an Arizona Truck Accident Attorney
While it's true that you have some time to wait before you have to open a claim, you should never put off talking to a lawyer. The claims process is a lengthy, complex affair, so it's essential that you give your legal representative ample time to examine your case, gather evidence, and build a convincing argument for your compensation. Don't delay, and be sure to stay on top of things when filing a claim.
On the other hand, rushing into things too early could leave you without the full picture, making it impossible to recover in full. Accepting a quick and easy settlement offer, for example, will completely bar you from ever receiving more compensation, so always consult an attorney before agreeing to anything with an insurance adjuster.
Let us help you. ELG's experienced truck accident attorneys in Phoenix have the resources and knowledge-base necessary to help you pursue a rapid, yet sensible, claim, so schedule your free consultation today by giving us a call at (623) 877-3600.