Characteristics of the Best Arizona Truck Accident Attorneys
There are a lot of excellent legal minds out there, and there are also some that leave a lot to be desired. Even when a law firm is considered to be one of the better ones in your area, it could be that they are very good with some types of cases but not all. When it comes to personal injury cases, it is important that victims obtain as much compensation as possible because otherwise, they will be responsible for covering anything that their settlement doesn't pay for. For extremely severe injuries this could mean a lot of money that a victim will have to come up with.
Large commercial truck accidents most often yield very catastrophic damages for victims, and assigning fault as well as litigating these highly complex and elaborate cases takes specialized experience. If you have been the victim of an Arizona 18-wheeler accident you will need the most knowledgeable legal representation possible to ensure that your case is handled properly. You must get as much compensation as is necessary to cover your damages. The Arizona 18-wheeler accident attorneys at ELG have the background and the comprehensive experience handling commercial truck accidents that you want fighting on your behalf.
What Qualities to Look For in an Arizona Truck Accident Attorney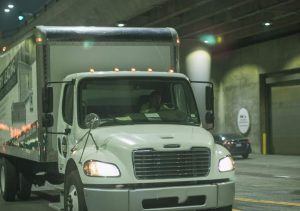 The attorney you choose to work with will be a large factor in how successful you will be when you file a Phoenix commercial truck accident lawsuit. There are very specific traits that a good attorney who understands how to manage a commercial truck accident will have and they include:
Plenty of experience successfully working on these cases. If you meet with an attorney and they cannot provide a track record of success helping other victims with their

Arizona semi-trailer claims

or if they don't have much if any experience with these intricate cases this would be a red flag. 

The size of the firm you work with could also be important. You want to work with a law firm that has the means to fully investigate your case. Also, you will want to learn about what other industry experts they are connected to, as well as judges and prosecutors that they have relationships with.

Open and regular communication is also an important characteristic of a good lawyer who will be much easier to work with. You should expect to be taken care of as a valued client. Your attorney should spend the time helping you when you call on them. This is particularly important when a large truck accident results in massive, catastrophic injuries and damages.

Honesty is critical for most any business relationship and this is very true in the case of lawyer-client relationships. You don't want to work with an attorney or a firm that isn't going to be straight with you. Your attorney should let you know that they will fight on your behalf to the fullest extent while making no guarantees they can't come through with.
Speak with an Arizona Truck Accident Attorneys Who Cares
An Arizona large truck accident attorney should also have genuine concern and care for their clients' health and well-being. The Phoenix large truck accident attorneys at ELG have worked on numerous commercial truck accident cases in Arizona helping victims see their legal justice. ELG can help you too. Call ELG today to schedule a free consultation at (623) 877-3600.