Covering the Massive Costs of Commercial Truck Accidents in Arizona
Car accidents in Phoenix can have devastating outcomes that also require extensive medical treatment and losses. These damages can add up rapidly and be astronomically expensive. Commercial truck accidents in Arizona, often have tragic and severe outcomes simply because of the magnitude in size of a commercial truck when compared to most other passenger vehicles. The stress in the aftermath of a serious accident when a victim is facing substantial medical treatment is unable to work, and is concerned about how they are going to pay for their bills is very real. 
In January of 2020, a couple was on the road when they suffered a catastrophic Phoenix commercial truck accident. As they were making a lefthand turn, a large commercial truck came speeding forward and crashed into them. Both parents and their daughter, who was securely fastened in her child-safety seat, were all transported to the hospital for treatment. The child and her mother were unconscious for days. While the mother came out of her coma, her daughter had to stay incapacitated in a medically induced coma so she could heal from her considerable injuries.
Even though the family survived the accident, they faced long-term medical care and psychological therapy that was necessary to fully recover. The cost of this ongoing care is exceptionally expensive. If you have been the victim of a Phoenix 18-wheeler accident, you may also be facing significant damages that are also very pricey. The Phoenix commercial truck accident attorneys at ELG have secured millions in settlement money for victims that have been in cataclysmic traffic accidents.
Costs Associated with Phoenix Commercial Truck Accidents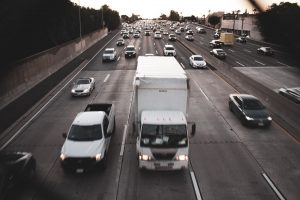 There are several costs that a victim of an Arizona commercial truck accident will have to manage in the aftermath of their crash experience. Victims could not only have imposing medical requirements but also major property damages, long-term treatment, prescription medications, and an inability to earn a living. 
Recovering costs from a Phoenix personal injury accident can have many challenges and hurdles. Insurance companies do their very best to avoid having to pay victims or when they can't get out of paying, try to pay as little as possible. While the majority of personal injury cases settle out of court, there are some that will go to trial. The amount of time it could potentially take a victim to get the money they need and deserve can be lengthy. 
Speak with an Arizona Commercial Truck Accident Attorney Today
Victims of Arizona 18-wheeler accidents should reach out to the proficient and skilled Arizona 18-wheeler accident attorneys at ELG to maximize their ability for obtaining the benefits necessary to move on with life. Recouping costs that come out of an Arizona commercial truck crash is essential. Victims of Arizona car accidents can feel overwhelmed by their entire ordeal but they don't have to take on the legal challenges alone.
Call the Arizona serious injury attorneys to schedule your free consultation today at (623) 877-3600. The Spanish-speaking, bilingual Phoenix serious injury attorneys at ELG are offering remote intake.