Data on Truck Accidents in Arizona
Whether you're traveling on highways or residential streets, you most likely come across big rigs or 18-wheelers. Oftentimes, truck accidents involving passenger vehicles can be devastating and particularly difficult to litigate. Because these accidents with oversized trucks and smaller passenger vehicles can have tragic consequences, it's important to be prepared.
First, ensure you stay informed and aware when it comes to truck accidents in Arizona. However, drivers who have sustained injuries in truck accidents may have several opportunities when it comes time to file a claim. If you've been injured in a commercial truck accident, contact an attorney right away.
It's important to know how to handle the aftermath of a truck accident. If you've been injured in a truck accident in Arizona, contact the Phoenix accident attorneys at ELG. Our team of truck accident lawyers in Phoenix is here to help.
Who is Usually Responsible for Truck Crashes?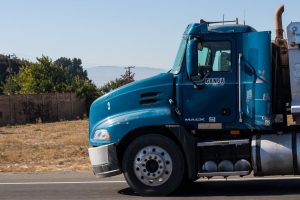 It's important to understand who is usually responsible for truck crashes. When an accident occurs involving a large truck, there may be several responsible individuals and companies. From the truck's driver to their employer or even the manufacturer and designer of truck parts, numerous entities can be assigned fault for a truck accident.
Plus, governments can be responsible for crashes. Because these officials handle road maintenance and design, they could be at fault if a truck crashes due to excessive potholes in the road or other issues tied to lack of governmental upkeep.
Oftentimes, trucking companies hold fault for allowing drivers to stay on the road for too many consecutive hours. For example, Arizona regulations for commercial truckers state that drivers cannot stay on the road more than 11 hours a day, nor can they work more than 14 hours each day in total. Previously, drivers could manipulate the numbers on their paper sheets, but there are laws and regulations in place to prevent the practice.
What Are the Most Common Causes of Truck Accidents?
Next, it's essential to stay aware of the most common truck crash causes. According to a recent study by the National Highway Transportation Safety Administration (NHTSA), the most common causes of large truck accidents include:
Unqualified, improperly trained truck drivers
Fatigued drivers or those under the influence
Careless or reckless drivers
Companies that incentivize drivers to speed and break hourly regulations
Inadequate truck maintenance, causing tire blowouts, engine problems, and brake failures
Overloaded or unorganized cargo
Furthermore, the Insurance Institute for Highway Safety (IIHS) has published extensive data on truck accidents. Authorities with the IIHS found that nearly 3,500 people died in one year as a result of accidents caused by large trucks. To emphasize the seriousness of the issue, large trucks in these accidents accounted for just fewer than 4% of all registered vehicles in the United States. However, these same tractor-trailers are responsible for 9% of all crash deaths on the road.
Truck Accident Attorney in Arizona
Even the best drivers can't avoid always truck accidents. Staying knowledgeable about trucking regulations and accident data is important for all drivers. This is particularly true in Arizona since big rig accidents occur daily on highways statewide.
If you sustain injuries in a truck accident, contact our Phoenix accident attorneys at ELG. Call us at (623) 877-3600 for a free consultation and legal representation today. It's important to seek legal recourse in the aftermath of a crash, and our truck accident attorneys in Mesa or Phoenix can help.